Request a bet
Sky Bet are offering £500 for the best 'What if...' suggestion for the new Premier League season.
Last Updated: 13/08/12 5:58pm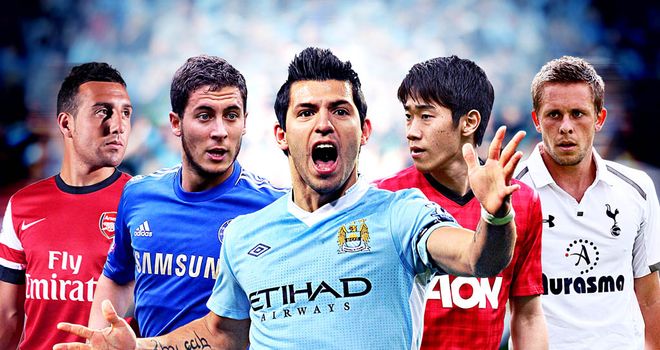 Fancy yourself as a top bookie? Sky Bet are challenging skysports.com readers to step up and suggest the best 'What if...' for the new Barclays Premier League season.
With the new season on our doorstep, Sky Bet are looking for the best 'What If...' markets, following the theme of their TV advert which captures the essence of being involved in the momentous moments of the game.
The online bookmaker will be pricing up the best suggestions, which can be submitted via the comment box below or Twitter with #RequestABetComp, with the most popular market earning its creator £500.
Readers can suggest anything from picking which player will score the first hat-trick of the season to the title being decided on goal difference, with a judging panel compiling the shortlist before punters are offered the markets.
The online bookmaker are encouraging suggestions as part of their on-going #RequestABet campaign, where followers and fans on Twitter and Facebook create their own markets to bet on.
Sky Bet punters enjoyed success backing various winning 'What If' markets last season, including a 12/1 bet for Manchester to score five or more goals if their Carling Cup tie with Wolves, which they won 5-2.
Before entering read the competition Terms and Conditions here.
Example of entry: Ed Bloggs, Ed.Bloggs@Bloggsmail.com or contact number, 'What if...Wayne Rooney scores more than three hat-tricks?' (contact details will not be displayed on site).