Fernando Torres and Luis Suarez top the bill on the new Football Podcast
Messrs Torres and Suarez top the bill on the new Football Podcast, which reviews the weekend.
Last Updated: 29/10/12 3:18pm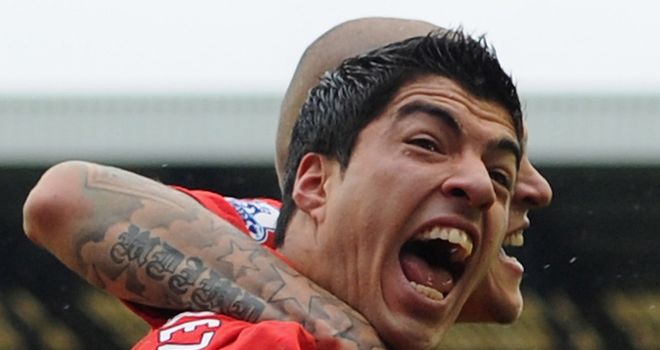 Saturday's action served up vital victories for Arsenal, Manchester City and Wigan - but it is Sunday's games that are hogging the headlines as they were as super as that flying fella in blue tights.
Joining Simon this week are fellow journalists Ian Watson, our 'Last Line' goalkeeping guru who reviews David De Gea's technique, and Sam Nightingale, who counts Liverpool among the many teams he supports.
The trio get stuck into the big talking points from the weekend, discussing Fernando Torres' red card at Stamford Bridge, Mark Clattenburg's game-changing decisions, Luis Suarez's celebrations, Mikel Arteta's controversial winner at the Emirates and where Demba Ba will be playing in January.
To listen to the Podcast, simply download the MP3 file. The Podcast is also available via iTunes.
Let us know your thoughts on the Podcast by leaving a comment below...