Signs of success
Capital One Cup final signposts installed to guide Bradford City and Swansea City to Wembley ahead of 24th February showdown
Last Updated: 01/02/13 4:40pm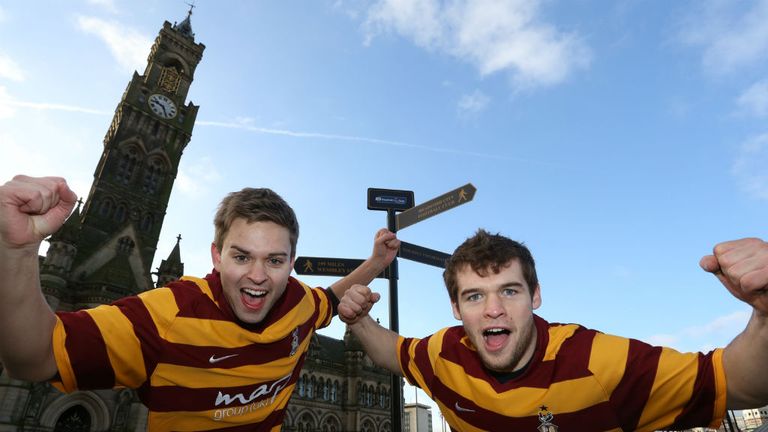 All roads lead to Wembley for Bradford City and Swansea City in the Capital One Cup and there are plenty of signs of their success.
Overnight, signposts directing fans on the way to the home of football have popped up in both club's respective city centres.
Residents woke on Friday morning to find markers had been installed outside Bradford's City Hall and Swansea's Castle Square.
It is all a part of the build-up ahead of their trips to Wembley for the Capital One Cup final on Sunday, 24th February.
This year's competition has truly captured the nation's imagination and, now, with the help of competition sponsor Capital One, fans will definitely know the way to Wembley.
With tickets for the hotly-anticipated final already on sale, supporters from both clubs have their chance to follow their team on the final stage of their magical cup journey.
And Mark Lawn, Bradford City chairman, said: "We believe the 31,000 tickets will all go. The whole city is behind the team who have done a magnificent job to make it to the final."
Swansea City chairman, Huw Jenkins, added: "This is the first time we've been to Wembley for a Cup Final and it's a fantastic way to thank our fans for their continued support."