Saturday summary
Arsenal and Manchester City in rampant form while Chelsea are left stunned; Jeff and co have their say...
Last Updated: 01/04/13 1:56pm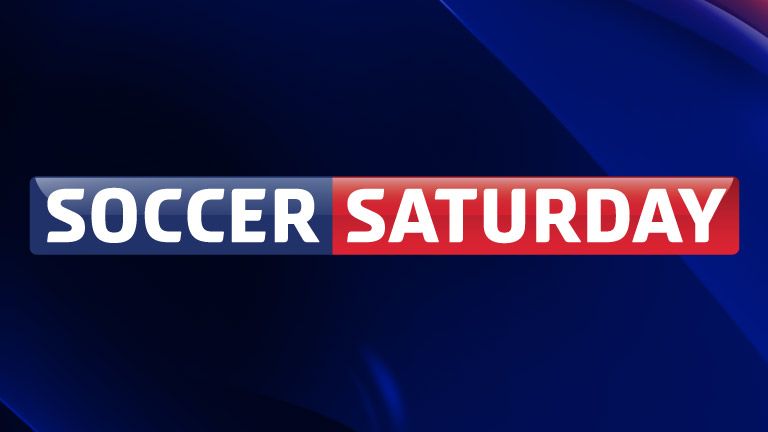 Charlie Nicholas saw Chelsea stunned 2-1 at Southampton, who continue to impress under Mauricio Pochettino.
I thought they were excellent despite a spell where they defended a bit deep. The defending was great and there were so many good individual performances. Chelsea never get going and they look a very dispirited group, but take nothing away from Southampton.
They could've been out of sight after they got themselves in front via a lovely one-two, and it's such a crazy goal they lose - just a simple corner. It came in the middle of the six-yard box and John Terry was all alone but within two minutes, Rickie Lambert's set-piece was perfect. Petr Cech had no chance.
Chelsea made seven changes but no Demba Ba. Fernado Torres didn't do a thing and neither did Oscar. Victor Moses tried but it wasn't until Eden Hazard came on that they looked like they had any quality. It was pretty dismal from Chelsea.
Lambert was a class act today. He's not the quickest but he moved Terry and Branislav Ivanovic all day. It was a stunning free-kick, too. On the other hand, I was amazed Torres lasted 90 minutes. I genuinely don't know if Rafa Benitez cares. I think he's interested in the Cup and not too fussed about the league.
Matt Le Tissier watched Arsenal cruise to a morale-boosting 4-1 win over struggling Reading
It was about the right scoreline. It could have been even more comfortable. Reading very rarely threatened in this game. Arsenal were completely in control because the early goal settled them down. From then on, Reading were trying to chase the game.
Gervinho had one of his better days today. Especially the first half - he was so positive in everything he did, looking to take on players. He had two assists as well as the first goal. He set up Santi Cazorla, who scored a lovely curled finish from the edge of the box and Olivier Giroud, who also found the net.
After Reading had got their consolation goal, and that's all it was, Arsenal then got a penalty. It took a few replays to work out that the contact was just outside the box but it was so marginal that you can't criticise Chris Foy for that.
It was a bit of justice because Arsenal were denied the most blatant penalty you'll see not given. Giroud went through and flicked it over the goalkeeper. It's not going in but it's going towards the goal and Stuart Taylor has clattered Giroud and sent him tumbling. Anywhere else on the pitch, a defender making the challenge would concede a penalty and get a red card.
There wasn't a great deal for Reading to be positive about. They didn't have enough possession to get anyone near Pavel Pogrebnyak. He was substituted eventually. The score doesn't flatter Arsenal because it could have been more.
Paul Merson was on-hand as Manchester City put Newcastle to the sword with an emphatic 4-0 success.
It was very comfortable. You feel sorry for Newcastle because they've got a lorry-load of injuries and they had to go to a top team. They did very well for 40 minutes without looking like scoring - restricting City to only a handful of half-chances.
As soon as the first goal went in, it was the end of the match for me - they were that much better. Sometimes there's nothing you can do and you just have to swallow the pill. Vincent Kompany produced a nice finish like a top centre-forward. He was comfortable before he came off.
Newcastle are right in it now. They need to win a couple more games and quickly. The Sunderland one is going to be crucial. That's going to be very tight for me. The Fulham game is the one for me because that's going to be in between the legs of their Benfica tie. The fans were brilliant - still singing away at 4-0 today.
Phil Thompson saw Tottenham start fast and hold on to earn a 2-1 victory at Swansea
They were 1-0 up after seven and 2-0 up after 20-odd minutes. What a couple of goals they were. For the first half hour of this game it was unbelievable from Spurs. Two teams pressing eachother and Spurs got out the better. It was amazing to watch.
Jan Vertonghen is on an incredible run of goalscoring form. Because they pressure every one else, there wasn't enough pressure on him. Vertonghen played it to Gareth Bale and kept on running and when the ball came into the box, he brought it down and just flicks it past Michel Vorm. It's a stunning goal.
The next goal, Vertonghen returned the favour. He shaped to shoot and then whipped it into Bale, who controlled it first time. It was stunning in its execution to control and shoot all in one motion. Just great. After that, Swansea have done brilliantly just to get a foothold in the game.
Michu has had the best chances for Swansea with a couple of headers that didn't go right for him but he eventually took one well, gets up and produces a great header. It was all huff and puff from Swansea. They tried their best but Spurs did very, very well.