Transfer guide
Swansea's summer dealings could be slightly overshadowed by Michael Laudrup's claim that the squad needs significant investment to avoid creating a ceiling for itself. The manager is likely to have a lower budget than he'd like, with a goalscorer the main requirement.
Last Updated: 13/06/13 1:33pm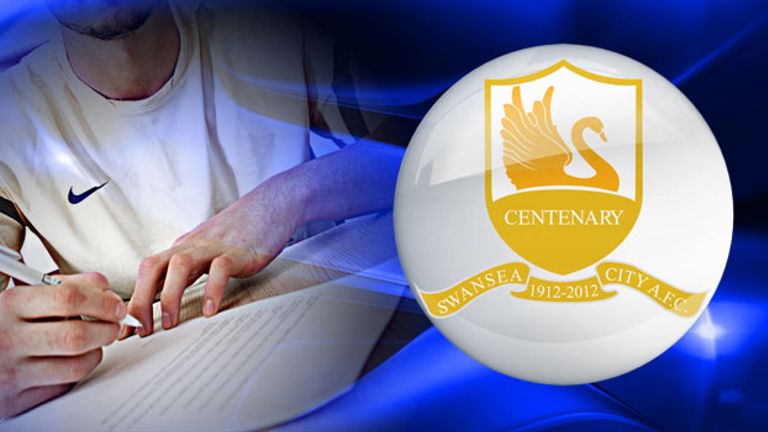 What's been said: "Unless we find a couple of hundred million pounds I think last season we achieved nearly the maximum we can in terms of the table. There are always things you can improve, but there are not many higher positions we can look at. Even consolidating is going to be very difficult. Some of the teams below us this season will invest heavily; West Ham, Newcastle, Aston Villa. They are huge clubs who want to take the place where we are right now" - Michael Laudrup.
The budget: Swansea chairman Huw Jenkins has spoken of 'substantial funds' but the Swans will probably have a similar budget to the £15m they spent last summer.
What's needed: The noises coming from Michael Laudrup are that Swansea need to invest significantly otherwise he could look for a new challenge. Talk of the manager's unrest is rife and Laudrup has form for being flighty, leaving Getafe and Mallorca after just a single season. Jenkins has tried to dismiss speculation - "Myself, the manager and our recruitment staff are all agreed on the quality of players we would like to sign to help us remain competitive in the Barclays Premier League" - but it seems Laudrup's future will depend on what happens between now and the end of the transfer window.
The manager kicked off his summer business by signing Real Betis midfielder Jose Canas on a free transfer and the 26-year-old will offer a combative option in midfield. Along with Canas, Laudrup will be hoping to tie up a permanent move for Jonathan de Guzman after the Dutch international impressed on loan, but any deal could hinge on Villarreal's plans if they win promotion back to La Liga.
Swansea are also desperate for more firepower after Michu contributed an enormous 38% of the team's Premier League goals last season - second only to Christian Benteke's haul at Aston Villa. Apparently Laudrup is keen on a move for Alvaro Negredo, Iago Aspas or Pierre-Emerick Aubameyang, but the Swans will have to shop in a cheaper section of the market. Israeli striker Tomer Hemed grabbed 11 goals for relegated Mallorca in La Liga and could be available for a reasonable fee, while the prospect of European football may also clinch a loan move for Romelu Lukaku. A new centre-back will also be required if Ashley Williams completes a reported £12m move to either Arsenal or Liverpool.
Ideal signing: Lukaku would be a fantastic signing for Swansea, adding power to the evident guile on show, but they will likely opt for the loan signing of Scott Sinclair. He impressed enough to 'merit' a move to the Premier League champions, and if he picked up where leaving off Sinclair would be a useful weapon in Laudrup's armoury.
Sky Bet: Holding onto manager Michael Laudrup might well be Swansea's biggest challenge this summer if some significant suitors come knocking. Michu was also linked with moving on in January but we no longer have betting open on his next club due to a lack of interest. If both stay, Laudrup's objective will be to ensure the Swans go forwards rather than backwards next season after another mid-table finish, but we have seen money for them to bring back Scott Sinclair, which is currently rated a 5/1 chance. Transfer specials here
Read our up-to-the-minute live Swansea transfer feed here>