Top 10 massive disappointments
We compile a list of ten players we really hoped would have done so much more in the Premier League this season
By Sarah Winterburn
Last Updated: 13/01/14 4:48pm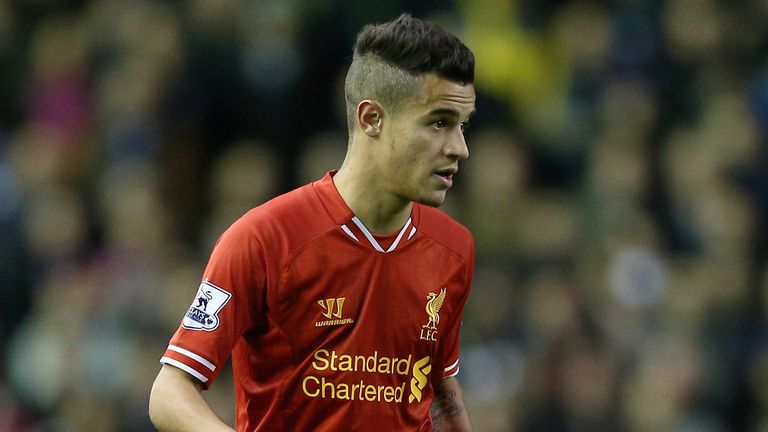 10) Kevin Nolan (West Ham)
"I'm going to have to find out what's wrong with him, there's something wrong with his mentality at the minute," said Sam Allardyce after Kevin Nolan committed the second of two acts of frustrated petulance to become the only Premier League player to be sent off twice this season. Allardyce has been wrong about a lot of things this season (sorry Sam but Andy Carroll was always going to get injured, you didn't need another winger and it's really not your accent that makes you a target for mockery) but he was right to seethe at Nolan for acting like a spoilt child rather than the 31-year-old captain of a struggling top-flight side. The problem is that this particular spoilt child has relied on a lump of a striker to help him to goalscoring double figures in his last four seasons and, in the absence of a big man, he's just a bang-average non-goalscoring midfielder and a liability to a team desperate for points.
9) Ashley Williams (Swansea)
Rewind the clock back to June 2013 and there were Arsenal fans urging Arsene Wenger to make a move for Ashley Williams - the rock at the centre of a pretty mean Swansea defence. How typically short-sighted of Wenger that he was baulking at a £10m price tag! Then there were Liverpool fans wondering why Liverpool had brought in Kolo Toure when Williams was available for just £10m more. Fast-forward to January 2014 and the Welshman is admitting that Swansea are giving away 'pathetic goals' as they hang nervously around the fringes of a relegation battle. It's not that Williams (and to an extent Chico, Angel Rangel and Ben Davies) have been individually awful, it's just that we expected so very much more. Which, handily, is the theme of this list.
8) Ricky van Wolfswinkel (Norwich)
We giggled when we noted that Mr Van Wolfswinkel had completed only seven passes on his 90-minute debut against Everton. After all, who needs passes when you're scoring goals? Little did we know that we should have made that 'goal' in the singular as the Dutchman has failed to score since. Not only has he failed to score, but he has mustered only three shots on target in 11 games. His season reached a nadir in September when he missed the target with all five of his shots and a month later he had lost his place in a pretty rotten side. His most impressive statistic is that he has somehow managed to commit 24 fouls in those 11 games, which shows outstanding commitment if nothing else. Ladies and gentlemen, he cost £8.5m.
7) Dani Osvaldo (Southampton)
If we're disappointed by one goal for £8.5m, we have to be equally disappointed with three goals for £13m. Yes, we know the maths don't quite add up, but this was maverick Italian international striker Pablo Osvaldo (when we were still allowed to call him Pablo) and he had just scored 16 goals in 29 appearances for Roma. The least we expected was a strop. Instead he has been both ordinary and uninteresting with his sumptuous strike against Manchester City the only tantalising glimpse of what might have been. You know you've flopped when Jay Rodriguez looks a better player...and yet which one is likelier to be at the World Cup? Italy must be desperate.
6) Roberto Soldado (Tottenham)
It seems a tad ridiculous that Soldado is on this list despite scoring or assisting nine of Tottenham's 24 Premier League goals this season - that's five more than Christian Eriksen, Paulinho or Emmanuel Adebayor and eight more than the much-heralded (everywhere else) and much-derided (here) Andros Townsend. Someone wise said last summer that Soldado would score 25 goals this season but we would remember none; it seems likelier that he will score ten goals and we will remember that nine came from exactly 12 yards out. For £26m, you want rather more bang for your buck. For £26m, you at least want a striker who looks like he a) might occasionally win a ball in the air and b) knows vaguely where the goal is situated when the ball is actually moving. But at least he's not Tottenham's record signing...
5) Erik Lamela (Tottenham)
"Bale is Bale, I am Erik Lamela," said Erik Lamela (see, we were paying attention) after he had given FC Sheriff left-back Djibril Paye a torrid time in the Europa League in November - a performance that supposedly signalled the arrival of a player who had cost £30m. Funnily enough, it turned out that Pablo Zabaleta was a slightly better right-back than Paye was a left-back and his next start - against Manchester City at the Etihad - did not go quite so well. We'll allow some leeway for shifting positions, changing formations and moving to a new country at a tender age, but we would have wanted more than the very occasional spark of promise for £30m. We weren't expecting Bale, but we were expecting the Lamela who played for Roma.
4) Santi Cazorla (Arsenal)
It's not that Cazorla has been awful - and there will be plenty that will argue that he has been far better than Erik Lamela for a much lower fee - but that after being Arsenal's undoubted player of 2012/13, we all expected him to be that good again. Or even better. The prospect of an attacking trio of Cazorla, Ozil and Walcott behind Olivier Giroud was mouthwatering but, in truth, his performances have been largely forgettable. We craved something spicy but got the kind of mild cheddar beloved of Tim Sherwood. It was telling that Cazorla was benched for the two crunch games against Manchester City and Chelsea (and stayed benched despite the protestations of the crowd) and then failed to claim Ozil's place behind Giroud when the German was missing. Arsenal's best has become little more than a squad player.
3) Philippe Coutinho (Liverpool)
Last January the signings of Daniel Sturridge and Coutinho changed Liverpool's season, with Luis Suarez finally being joined by two young, creative footballers who appeared to be on his wavelength. The Brazilian contributed three goals and five assists in 13 games but more importantly, introduced a much-needed subtle touch - often the clever through ball to unlock a stubborn defence. We expected better this season with Coutinho six months older and six months more settled in England but instead it's been a season of awful finishing (two goals from 59 attempts) and not-quite performances. He's been decent but frustrating when we craved fantastic. "He just needs to learn how to put the ball in the net," says Brendan Rodgers. Actually, the lesson he needs to learn is when not to shoot at all.
2) Christian Benteke (Aston Villa)
Will Aston Villa live to rue their decision to turn down reported bids of £25m for 19-goal Christian Benteke in the summer? There must have been a few doubts about the wisdom of that decision when he completed his 11th Premier League game without a goal at Sunderland on New Year's Day. No other player in the Premier League has suffered such a massive dip in form as the giant Belgian, who simply looks like an awkward big man when he's not scoring. And that's one awkward big basket in which to be keeping all your goalscoring eggs. It must be gutting for Paul Lambert, whose mind must wander to the players he could have bought with that £25m. Like defenders who can actually defend and other fripperies.
1) Shinji Kagawa (Manchester United)
Rarely has a player been afforded so much goodwill and so many excuses based on so little evidence. Every Manchester United fan and even most neutrals were desperate for Kagawa to succeed. We all claimed to see glimpses last season (when he repeatedly said he was playing way below his own high standards), read the quotes from a tearful Jurgen Klopp and then waited with arms folded for the real Kagawa to step forward - whether it be from the left or the middle. And we're still waiting. A cause celebre amongst United fans when he was absent from the side, he has silenced his supporters with performances that have been largely forgettable during a season in which United's results have been anything but.
This article first appeared on Football365