Kompany's tackle and Manchester United's win over Liverpool among topics on Football Podcast
Vincent Kompany's red-card tackle and Manchester United's win over Liverpool are both discussed on the Football Podcast.
Last Updated: 14/01/13 4:18pm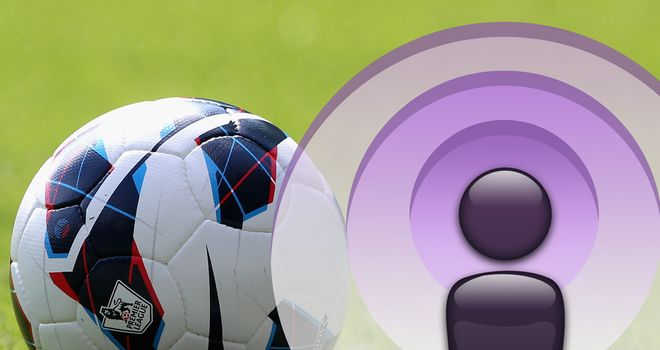 Snow is falling up and down the country, but you're assured of a warm welcome on the latest edition of the Football Podcast.
Joining host Jon Holmes for this cosy fireside chat are his TEAMtalk.com colleague and betting guru Matthew Briggs, and Football365.com writer Matthew Stanger.
To kick off, round 22 of the Premier League season is reviewed in full. The two Matts give their views on Kompany's dismissal in Manchester City's 2-0 win at Arsenal, plus the row over ticket prices.
There's also plenty of chat about both league leaders United and Liverpool after their clash at Old Trafford.
All the other key talking points from Saturday's games come under the microscope too. Find out what our trio made of Jay Rodriguez's 'dive' in Southampton's win at Aston Villa, whether Swansea's Spanish stars are good enough for Vicente del Bosque and why Chelsea are better on their travels.
With the transfer window keeping us all busy, there's analysis of the merits of Loic Remy, Wesley Sneijder and Wilfried Zaha - plus the Roma star who might make the difference for City.
And finally, our guest duo give their views on their clubs, both of whom have been making the headlines of late. Matthew S considers what might constitute success for Blackburn under Michael Appleton, while Matty B voices his concerns over Bradford's cup exploits.
Click here to listen to the Football Podcast and then let us know your thoughts on all the topics.
You can also access the Football Podcast via iTunes when it is uploaded, or listen via the Mixcloud player below.
Talking tackling, 14 Jan 2013 by The Football Podcast on Mixcloud