Michael Vaughan talks the Fantasy Football Club through his #One2Eleven
Former England captain Michael Vaughan talks the Fantasy Football Club through his #One2Eleven.
Last Updated: 04/05/13 3:26pm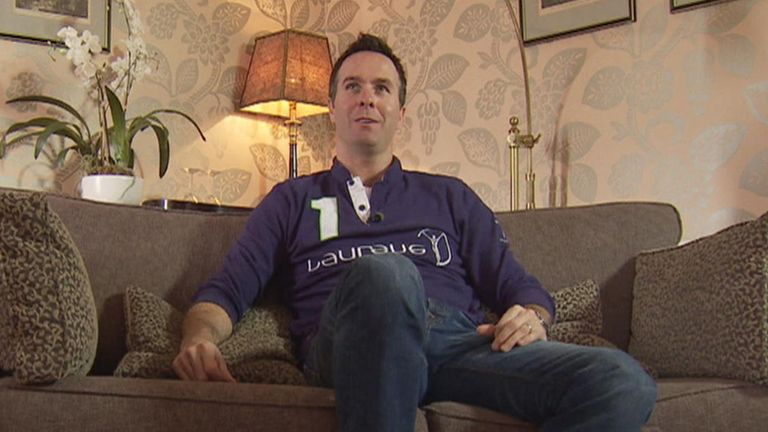 The England midfielder joined West Ham a year after the World Cup glory of 1966 and went on to play over 500 times for the east London club. See if you agree with his ultimate XI, selected from a talented pool of former team-mates.
GOALKEEPER - Kevin Pressman: He just gets it over Chris Woods. I should be talking about his diving saves but he had the most incredible left foot - he could just ping it to either wing. He dominated his area - I like to see goalkeepers shout at his defenders and he did lots of that.
RIGHT-BACK - Roland Nilsson: They still sing about Nilsson at Hillsborough now. I remember when I first started to watch and suddenly we had this right back who could actually pass to the midfielders - we had not seen that before. Genius.
CENTRE-BACK - Nigel Pearson: We still sing about him too at Hillsborough. Powerful and a proper football man - he was a massive header of the ball, used to head it for miles. He was dangerous from corners and set-pieces.
CENTRE-BACK - Des Walker: Walker is beside Pearson. He had an indifferent touch and will probably slaughter me for saying that but as soon as the ball went pass him well no one ever beat him. He was rapid.
LEFT-BACK - Nigel Worthington: Never seen a left foot like it at Hillsborough. He had that balance on the left and always seemed to have time on the ball.
MIDFIELD - John Sheridan: First time we had seen a footballer arrive in the middle of the park who could get his foot on the ball and just manoeuvre the ball, he unlocked defences and just kept it simple. A genius at free kicks.
MIDFIELD - Carlton Palmer: Alongside Sheridan is the long and lanky Palmer. He covered more areas of the pitch that we have ever seen. He generally never got the ball and when he did it usually bounced off his knees and his shins but he must have been a right pain to play against. He scored a few decent goals. Him and Sheridan in the middle were like chalk and cheese. You had the player and then you had the grafter.
LEFT WING - Phil King: That may be a bit of surprise but Worthington and King up that left flank were superb. I used to sit in the north stand and just see them just overlap each other - it was poetry. King was not the best player but worked well with Worthington - if Worthington wasn't there then King would have been useless!
RIGHT WING - Chris Waddle: The greatest ever Sheffield Wednesday player to ever play for the Blue and whites, do I need to say anymore?
STRIKER - David Hirst: He had a chance to go to Man United - Fergie wanted him. It is probably the worst decision he ever made in his life in not signing for them and staying with Wednesday. But he became a Wednesday legend, he had a proper left foot good in the air and pacey. He liked the odd drink as well did David..still does!
STRIKER - Paolo Di Canio : As Hirst's partner it has to be Di Canio just for what he brought to the team. When he pushed the referee over his boots were thrown into the dressing room and my friend Ritchie Humphreys was playing at the time - he was on the bench. He knew Di Canio was my hero and he knew that the boots were left in the dressing room after the game so Richie put them in his bag and they are on the wall in my house. Cheers Ritchie and thanks Di Canio for pushing the ref over because if he hadn't done that then I would not have got the boots!
MANAGER - Ron Atkinson: The man who wore more gold than anybody Ronnie, Ronnie , Ronnie Atkinson. I would have him back now. A legend.
Michael Vaughan will be heading off on a UK-wide charity bike ride in September raising funds for the 'Laureus Sport for Good Foundation' and the cricket foundation's 'Chance to Shine' initiative. If you'd like to join him and for more information - head to www.chancetoride.co.uk