Fining top level footballers is relatively inconsequential, says Johnny Phillips
Johnny Phillips wonders if the idea of fining top level players has ever been so utterly pointless.
Last Updated: 30/01/13 12:09pm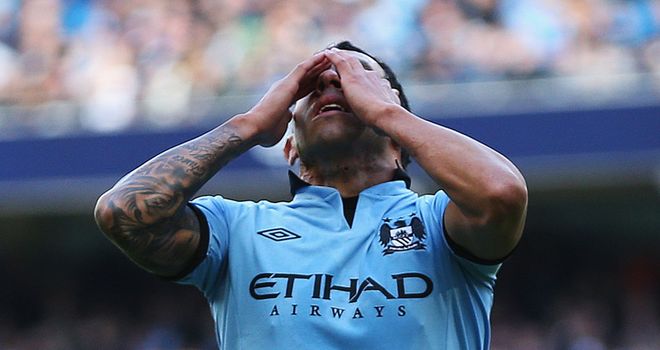 Wenger himself didn't appear too put out about the leak, expressing disappointment that the list of fines went public but seeing the funny side when he was asked why Per Mertesacker was the player responsible for collecting them.
"The Germans do well economically and we respect that," the manager said, with a glint in his eye, at his press conference. "They are the only ones that make money in Europe. That's why we've chosen a German."
What the list did confirm was how insignificant fines for players at the highest level of the game really are. Surely the time has arrived where fining a top Premier League player is no longer a deterrent for any kind of misdemeanour?
At Arsenal the maximum any one player can be fined for breaking every single rule on one occasion is £4,450. And it would require at least two matches, along with some inappropriate behaviour during the week, to incur that amount.
Here's the list in full:
Non-attendance of unused player at home game: £1000
Late for training: £250-500
Late for treatment/massage: £250-500
Late for travel: £500
Late for matchday meal: £250
Wrong matchday kit: £100
Inappropriate clothing outside dressing room: £100
Outdoor shoes in dressing room: £100
Newspapers/laptops/phones in the medical room: £100
Newspapers in dressing room: £100
Non-production of urine sample on two consecutive weeks: £200
Phone calls in the building: £500
Not participating in commercial activity: £500
Last week Theo Walcott signed a new contract worth over £100,000 a week making him the top wage earner at the Emirates Stadium. But let's not equate these fines to his salary. The other top earners are capped at a mere £90,000 a week, which works out at £4.68 million a year. That is just over 176 times the average salary in the UK, which stands at £26,500 per annum. So that £4,450 bill for committing all 13 offences on the fines' list is the equivalent of the average man in the street being fined just 25 quid.
Sometimes footballers incur the wrath of their clubs on a much more serious level. Yet the Professional Footballers' Association rules state that the maximum amount a club can fine one of its players is two weeks' wages.
We saw last season how Carlos Tevez had his four-week fine imposed by Manchester City - for the incident on the bench at Bayern Munich in the Champions' League - halved because it contravened PFA regulations. A two-week fine is a significant amount to a player lower down the leagues, but at the top level it is relatively inconsequential.
Then there is the issue of how these fines are collected. Not every club has an efficient German to ensure the club's coffers are well stocked. I know of one Premier League player last season who was fined two weeks' wages for a serious breach of club discipline at training. That fine still hasn't been collected. I suspect he's not the only one to have escaped financial penalty in these circumstances.
Many of these fines are issued to make a point, so that clubs are seen to be doing the right thing, with little intention of them ever being collected. In the event that Tevez did actually cough up £500,000 it is unlikely to have impacted much on an annual salary in the region of £13 million.
Hitting players in the pocket is all well and good for those on a modest salary, but at the top level can the idea of fining players ever have been so utterly pointless as it is today?