The Chance scheme is offering rejected players a route back to the Premier League
Johnny Phillips talks to Roy Hodgson about a scheme which is offering hope to discarded players.
Last Updated: 26/02/13 12:14pm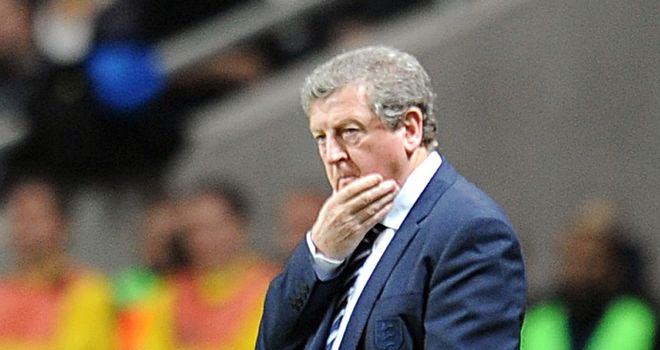 It's an interesting concept; three winners are awarded a place at the Nike Academy at Loughborough University, sponsored by the Premier League. Here they work under the tutelage of head coach Jimmy Gilligan. The academy squad is also made up of players released by Premier League clubs which makes for an interesting working environment.
By definition, some haven't made it at the first attempt and others have been recently discovered on the way up. The aim is to ensure that the very best players aren't allowed to drop out of the game. Hodgson's training session with the contestants was scheduled for 45 minutes but ran twice as long such is the man's enthusiasm for coaching. I put it to the England boss that successfully discovering and nurturing talent is an on-going challenge and there will always be the ones that get away.
"Players slip through the net at all ages," Hodgson explained. "People like Garry Birtles and Stuart Pearce at Nottingham Forest came from non-league football. They'd been thrown out of clubs at youth level years before, were working full-time and playing part-time and then, all of a sudden, they're winning European Cup medals.
"There is no doubt that there is no fool-proof way of ensuring a 16 or 17-year-old talented player will make it to the top. All you can hope for, and we would like to think that St George's Park could play a part here, is that if you develop players and coaches properly and you are doing things the right way then maybe a few less would slip through the net than slipped through in the past."
It is 50 years since Hodgson was a youth team player himself, at Crystal Palace. Half a century's worth of playing and coaching experience has proved invaluable in leading him all the way to the top post in the country. Academies are where today's young players are nurtured and Hodgson has faith in the strength of England's system. But whilst coaching is important, so too, in the eyes of England's manager, is learning off the field.
Education, education, education
"I think that the Premier League and the FA are constantly trying to hone an already good product in terms of academy football in order to make it even better and to make certain that our players, when they do reach senior level, have had a really good education. Because education is everything. It's not just in football, education in life is very important and we should never underestimate the value of education."
It shouldn't be forgotten that there are plenty of pressures on the players themselves at this young age. We only see the finished product at our professional clubs. Along the way many thousands have already left the sport and some, as Hodgson acknowledged, have endured a fair bit of heartache on the way. The message in this training session was that knock backs are part and parcel of the game too.
The 16 talented youngsters enjoyed every minute of Hodgson's session and for those that don't progress to the Nike Academy there will certainly be other routes to explore in the quest to forge a professional career. Whether it be Michael Owen, Wayne Rooney or Jack Wilshere, England fans enjoy nothing more than a prospect coming through at a very young age and making it at the top. But, as Hodgson pointed out, not every player is discovered at a young age. Patience can be a virtue too if it means waiting for the right opportunity. It's then just a question of taking the chance.
You can see our interview with Roy Hodgson in our feature about emerging talent, on Soccer Saturday this weekend