Johnny Phillips looks back at his book - and ahead to a new season
Saturday afternoon fever is back, so who better to offer you an opening chapter than Johnny Phillips?
Last Updated: 12/08/13 2:12pm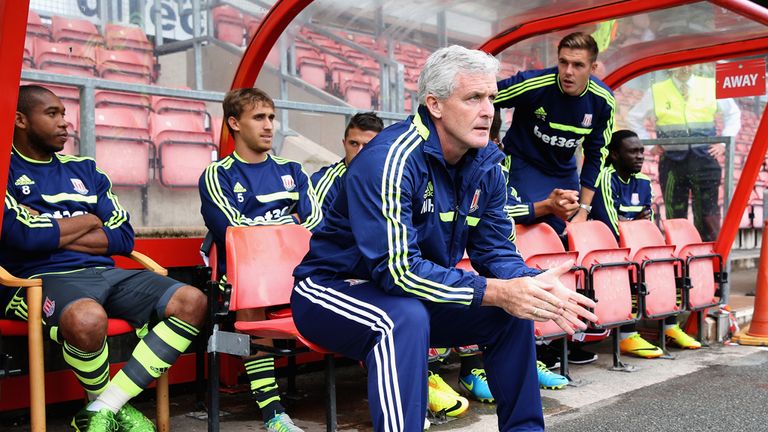 There are so many good stories to concentrate on for the opening weekend. Last Friday night I attended Cardiff City's #ILoveTheCity festival held at the Cardiff City Stadium.
There were live bands on stage, a fairground, fireworks and a Q&A with four of the club's new signings, two of whom spoke exclusively to Soccer Saturday for our forthcoming feature on Saturday.
It was a great warm up for the Bluebirds' Premier League journey. Malky Mackay has assembled a fantastic squad and they will be desperate to make their mark this season.
Later this week, I'm hoping to travel up to Stoke for another player interview and find out how manager Mark Hughes is settling in. The raft of managerial changes in the Premier League adds an unknown element to what is sure to be a hugely exciting time at the top.
I've worked on Soccer Saturday for the best part of 10 years now and every season brings the same buzz of anticipation. But it's not just the Premier League that we focus on when filming our features in the week. I'm fortunate enough in my job to be given a good deal of freedom to dig out stories at all levels of the game.
Over the course of my travels last season, I decided to pen a tribute to some of those I've met over the years whose tales help paint the football landscape of Britain.
There was James Thomas the ambulanceman who once saved Swansea City from going out of the league. There was Richard Lee, the Brentford goalkeeper who turned to hypnotherapy to cure his anxiety attacks. Rhys Griffiths, the part-timer who finally achieved his dream and made it as a pro at the ripe old age of 32.
I met the Liverpool council worker who jacked in his job after 25 years to operate a unique football tour. And there was the former convict, turned Brighton captain, who conquered dyslexia to become a full-time coach.
Paperback
During the summer I published these stories and many more in a book called Saturday Afternoon Fever - A Year On The Road For Soccer Saturday, which is now available in paperback and kindle via Amazon.
It also takes a look behind the scenes into life on the road reporting for our programme. It was great fun to write and made me appreciate all the more just how lucky we are in this country to have such a strong professional game. Nowhere else in the world are four leagues of football supported so well.
Dip down even further and the stories don't dry up. I covered Sneyd Arms FC as they went hunting for the Sentinel Cup in Staffordshire, under the managerial duo of Adam Yates and Tom Pope - two Port Vale players who gave up their Sundays off to help out their local pub side.
And Welshpool Town in the Spa Mid Wales League are flourishing again, after our two pundits Chris Kamara and Paul Merson lent them a helping hand.
Back to this season, and the goings on at Coventry City have already unearthed enough material for another book.
Their supporters are being put through purgatory at the moment whilst those with the power to do something seem concerned merely with serving their own interests. At least there was something to cheer for the Sky Blues faithful in their extraordinary first 'home' game against Bristol City on Sunday.
Over the next nine months, the game of football will throw up many new stories at every level. And we'll do our best to bring them all to you on Soccer Saturday...
Johnny's book Saturday Afternoon Fever - A Year On The Road For Soccer Saturday is available on Amazon, in paperback and Kindle.
Click here to find out more about the book!