Christmas Truce: Young footballers remember 1914 event, 100 years on
World War One truce marked with international tournament
Last Updated: 13/12/14 8:20am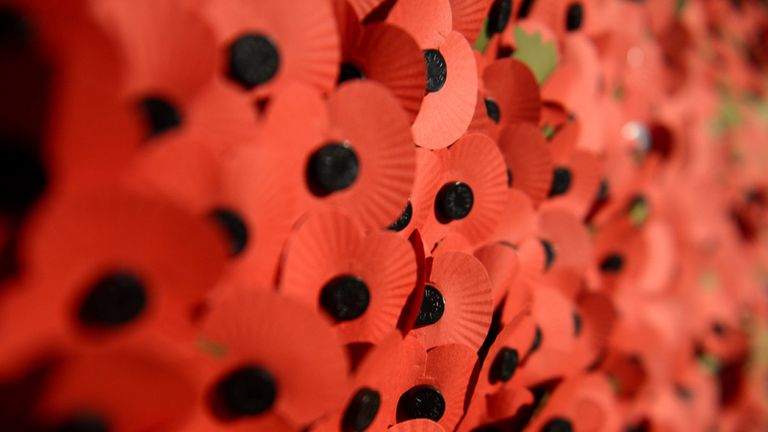 Johnny Phillips reports from Ypres, Belgium, where, this weekend, the Christmas Truce International Tournament marks 100 years since the 1914 Christmas Truce during World War One.
It's a century this month since one of the most important events in the history of war.
On a Flanders field in Belgium, soldiers from England, Scotland, Germany, France, Belgium and Austria laid down their arms and took part in the 1914 Christmas Truce football matches.
Sixteen Hearts first-team players volunteered to fight in WW1 and seven of those sacrificed with their lives.
Johnny Phillips
Soccer Saturday travelled to Ypres with 10 academy teams from those same countries for the 2014 Christmas Truce International Tournament, organised by the Premier League.
But before we arrived in Belgium we joined one group of players for a special pilgrimage.
The inclusion of Hearts in the tournament is important because 16 of their first team players volunteered to fight in WW1 and seven of those sacrificed with their lives.
On Friday morning the young players from Hearts paid their respects to one of those men. They visited Dud Corner Cemetery in Loos-en-Gohelle, where the name of James Speedie is remembered.
James was the first Hearts player to swap a football pitch for a different kind of frontline, after learning of the battles raging around Ypres. He was killed in Loos in September 1915, aged 21. His body was never found.
Paul Thompson, Hearts' U12 academy manager said: "It was very important we came here. Looking at the graves and memorials to so many who have died, it's hard to imagine what it must have been like for all the men here. Obviously, as young footballers, it's a really poignant visit for our academy."
There are many notable guests attending the event over the weekend, relatives of those who witnessed the Christmas Truce will meet players, former Premier League referee Howard Webb will officiate at the tournament, while members of the band The Farm will perform their song All Together Now.
The track has been re-recorded and features a backing choir of 60 U12 footballers – 38 from Premier League clubs and 22 from German clubs. Seven of the boys on the record are taking part in the tournament.
The track is produced by Suggs from Madness and Mick Jones from The Clash and includes many stars of the music world, under the banner of The Peace Collective.
Peter Hooton, the lead singer of The Farm, said: "All Together Now is about the extraordinary events on Christmas Day 1914, when British and German troops took part in an unofficial truce. It was a spontaneous moment of humanity that transcended the horrors of WW1. It's a story of hope, peace and humility, which should be told over and over again."
The song is released on Monday and all proceeds go to the British Red Cross and the Shorncliffe Trust. The tournament runs through until Sunday and we'll be running a special Christmas Truce feature on Soccer Saturday on Boxing Day.