Ray Wilkins
Football Expert
Favouring the brave
Ray Wilkins says Chelsea must play positively to beat Valencia and stay in the Champions League.
Last Updated: 06/12/11 8:43am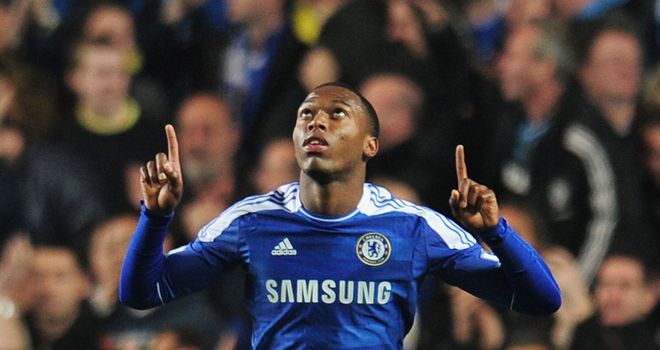 The word 'immense' just about sums up the importance of Chelsea's victory over Newcastle.
It was a first-class result because Newcastle is a very tough place to go and win; they are playing some really good, aggressive football and Chelsea can take a lot of belief from the victory.
The only way to get any type of confidence into your game is to win, so Saturday has huge significance for the Valencia match. Chelsea will be thrilled with the result, and so they should be.
They had their luck along the way but John Terry was outstanding, Petr Cech pulled off a couple of important saves and Didier Drogba got on the scoresheet.
But from an attacking point of view Daniel Sturridge stood out. He's electrifyingly quick - he's got devastating pace and he can go either side. He's not as strong on his right side but when he comes in from the right wing on his left, he's a real handful.
If he plays on Tuesday he'll be up against Jordi Alba, who is quick himself and all left-sided. If Daniel does cut in he may well have the beating of him, but it will be a great contest either way.
Positive
Given the players they have, Chelsea have to go into every game thinking they can win and this one is no different.
While a 0-0 draw will be good enough to see them through to the next stage, it's imperative that they play for a victory.
The last thing you need is 87 minutes of 0-0 and all of a sudden Roberto Saldado pops up to score and you're out. Andre Villas-Boas is always positive in his outlook and I'm sure that's how he'll approach the game.
Chelsea will be smarting from their 1-1 draw in Valencia and will want to put it right. Winning at the Mestalla would be a first-class effort and they all but achieved it; Frank Lampad scored a very, very good goal (after being written off once again) but unfortunately Salomon Kalou, who took Frank's place, gave away the handball which allowed Valencia to equalise.
It was a huge night for Juan Mata and this will be no different.
He's got that Spanish elegance about him and a great touch; his way of passing is quite exquisite, as we saw with the ball he put in for Drogba at the weekend.
Juan's been absolutely outstanding so far; we normally give foreign players at least a year to settle in but he's come in and done a wonderful job straight away. Chelsea need him to do the same against Valencia and Manchester City on Monday.
Bright
Valencia have won six out of their last seven games in all competitions - the one they didn't win was against Real Madrid - so they've run into a nice patch of form.
Soldado showed once again at the weekend that he has got an eye for goal, popping up with a late winner against Espanyol, and Chelsea must keep an eye on him because he's as bright as a button.
The defenders must have their wits about them. Now Alex has handed in a transfer request (I wish both him and Nico well), it appears to be a straight choice between the flamboyance of David Luiz or the solidity of Branislav Ivanovic alongside JT.
Whoever the manager goes with must do their job because Unai Emery knows how to get the best out of this Valencia team.
They've lost a few players over the last couple of seasons that they've helped to create - David Silva and Juan Mata to name two - but they still seem to be doing exceptionally well.
For all that I think Chelsea will have enough to go through; they have a good record in the Champions League over the last few years and I think they will beat Valencia. Hopefully Chelsea can get on the scoresheet early on and get hold of them - the last thing they want to be is hanging on a thread towards the end of the game.
The nerves of anyone associated with the club will be jangling enough as it is!
Olympiakos v Arsenal
Arsene Wenger is laughing his socks off and why not?
Arsenal have qualified top of the group and he can ring the changes. I don't blame him one bit for doing so on two counts: he can rest the guys who are doing so well for him in the league and give a great experience to the young men who come in.
The atmosphere at Olympiakos absolutely rocks, so it will be a wonderful learning curve from their perspective and it will give Arsene a good idea if these young men can handle the situation.
Arsene said it will be a catastrophe if Chelsea, Manchester City and Manchester United fail to qualify for the next phase and he's spot on.
We need all our guys to go through because the last thing we want is to lose one of our Champions League spots - that would be unbelievable and unthinkable, to be honest. We don't need this to happen to us. We pride ourselves on having the best domestic football league in the world, so it would be a nonsense if three of our four clubs go out.
Arsene will expect his side to have the majority of the ball and there is enough experience in the squad to make that possession count.
Their first priorities will be to take the ball away from Olympiakos and quieten the crowd down and then I'm sure Arsene will be confident his young men can go on and win the match.