Defoe - England were unlucky
Jermain Defoe believes that England were 'unlucky' to draw-1 with Ukraine on Tuesday.
By Subhankar Mondal
Last Updated: 13/09/12 10:35am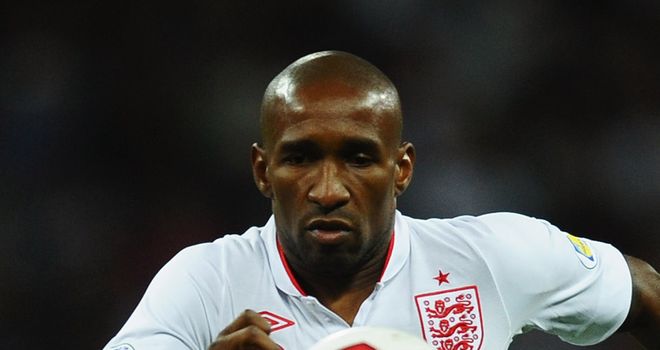 England international striker Jermain Defoe believes that he and his team-mates were "unlucky" to draw 1-1 with Ukraine on Tuesday.
A late Frank Lampard penalty at London's Wembley Stadium saw the Three Lions pick up a point in their second game of the 2014 World Cup qualifying campaign.
Defoe featured in this Group H clash as a lone striker and admits that it was not easy for him to do so.
Stay patient
"It is sometimes hard work on your own up front but it is important to be patient, keep running, and make sure your movement good," he explained. "That is what the manager [Roy Hodgson] said to me.
"I said to the boys that Ukraine were getting tired towards the end of the game, that I'll keep running and making those runs and we'll get in.
"You might not get as many touches as you would like in games. Sometimes when playing 4-4-2, you can drop in and it's not a problem because you've got another man up front.
"But it is important to stay high and to be patient and clever with your movement."
Unlucky
"We created a lot of chances and maybe could have nicked it," continued Defoe. "I thought we were unlucky.
"There was great energy in the second half, we kept it going and they looked really tired. We are looking at it as a point gained."
England won their opening qualifier 5-0 against Moldova away from home.