Frank Lampard believes Ukraine will be a tough test for England
Frank Lampard believes Ukraine will provide a much stronger test than Moldova when the two sides meet on Tuesday.
Last Updated: 09/09/13 6:46pm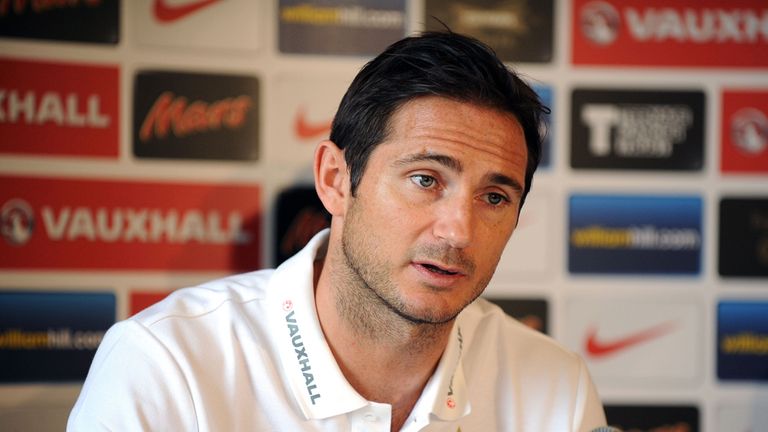 England are top of Group H but Ukraine are only three points behind and finish off their qualifying campaign against bottom side San Marino whilst Roy Hodgson's side still have to play second placed Montenegro.
Lampard is expected to earn his 100th cap in Kiev but is solely focused on getting a result that will take England closer to the finals in Brazil.
"By hook or by crook we have to perform, we have to work hard, we have to play well and we have to get the result," he told Sky Sports News.
"They're a good team, we can't underestimate them, they've got fantastic talent. Going forward, and defensively, they're a very good unit.
"We need to go on Tuesday night and try and get that result and put it in our own hands, that's all you can ask for with two home games coming up after that.
"We're very focused on what we've got to do. People can easily dismiss a group when they don't see a Spain or Germany sitting in it but we were aware that there were a few strong teams in there.
"I have been very impressed with them," he said. "They had a bad start to the group but against us they played with a lot of talent, they have a lot of technical ability and pace on the wings.
"I don't think we were at our best that night but to not lose when you're not at your best is a good thing. We'll go there bearing in mind they're a strong team but confident in our own abilities. We've got the team to get a result, without a doubt."
You can see England's news conference with Roy Hodgson and Steven Gerrard at 5pm on Sky Sports News