Harry Redknapp came close to Ukraine job and wouldn't have minded facing England
Harry Redknapp would have had no qualms about knocking England out of the World Cup, had he taken the Ukraine job.
Last Updated: 07/10/13 11:21am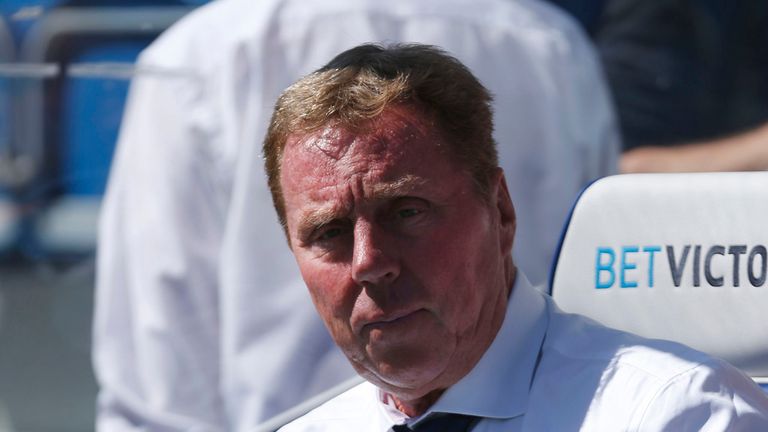 Redknapp has revealed in the Daily Mail as part of the serialisation of his autobiography, that he was close to taking charge of Ukraine and that coming up against England was not a concern for him.
"The financial package to be the new manager of the Ukraine was tremendous - more than I had ever earned as a manager in the Premier League," he revealed.
"Paul Stretford, my agent, had been out there for two days last November. The deal was as good as done. They said I could have my own apartment in Kiev or the best suite in a top hotel.
"They would give me a driver, credit cards, food and travel expenses and a salary of £5million a year, net, plus bonuses.
"Obviously, taking the job would have meant playing England - and for Ukraine to go to the World Cup maybe England would have had to miss out, but I decided I could live with that.
"I love England, and nobody wants to see them do well more than me, but if I was manager of Ukraine I would feel very comfortable knocking them out - just as Fabio Capello would have gone all out to beat Italy.
"When it's your job, it's different. Nobody held it against Jack Charlton that time the Republic of Ireland beat England at the European Championships in 1988. Anyway, England did not want me - so why agonise about working for anybody else?
"I could travel to Ukraine for matches and stay some weekends when I would scout games. The rest of the time I would work from home.
"They told me the flight times from London to Kiev and it really wasn't a worse commute than going from Dorset to Tottenham.
"It was my idea to include someone like Andriy Shevchenko who knew the country and could perhaps get the fans behind us.
"Ukraine's squad has some outstanding players and their problems were not insurmountable.
"It was an interesting opportunity, new ground for me, and I was about a day away from agreeing the contract when QPR made contact."