Montenegro FA calls for calm during England qualifier
The Montenegro FA has urged supporters to remain calm during a crucial 2014 World Cup qualifier against England.
Last Updated: 26/03/13 9:09am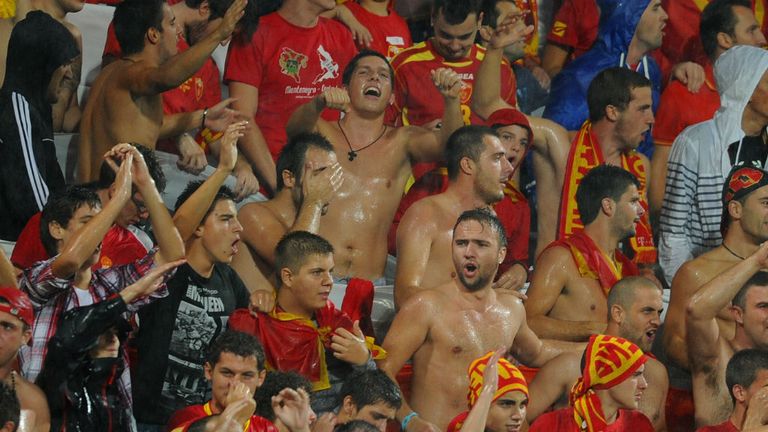 The Montenegrin support is widely acknowledged as one of the most boisterous and dedicated in Europe, but they have been known to cross the line.
A string of fines have been handed out by UEFA as a result of incidents in the stands.
Montenegro were stung following a pitch invasion at the end of their Euro 2012 qualifier against England in 2011 and have faced further punishments after games against the Czech Republic, Poland and San Marino.
Authorities have come down hard on the setting off of flares in the stands, while one unsightly incident saw seats thrown at opponents.
Montenegro are keen to avoid falling back under the disciplinary spotlight in midweek and have called on their fans to behave in Podgorica on Tuesday night.
FA president Dejan Savicevic said: "I'd like to appeal to our fans to cheer and support our players in a sporting manner and in a right fashion.
"I'm saying this because, in the last year-and-a-half, our association has had to pay penalties of up to 90,000 euros (£76,000) after incidents at Stadion Pod Goricom."