Ligue 1: Monaco coach Claudio Ranieri ready to face 'difficult' Reims
Monaco coach Claudio Ranieri believes one of his side's toughest assignments will be against Reims.
Last Updated: 28/09/13 12:40pm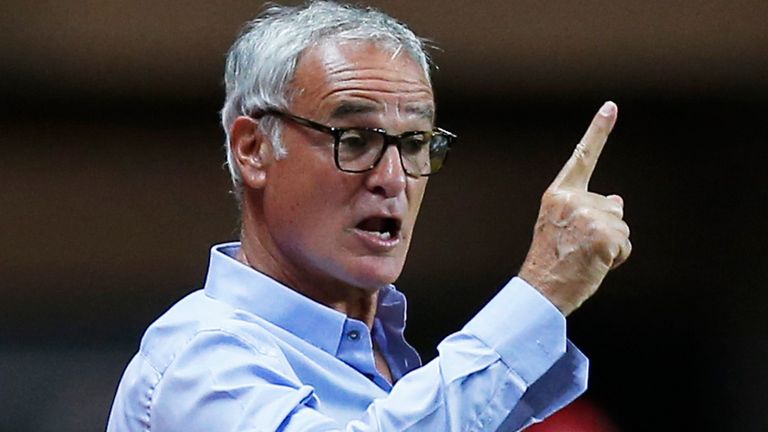 A match against a mid-table side would hardly seem to compare with last weekend's much-anticipated clash against the capital club, which ended in a 1-1 draw, but Ranieri pointed to Reims' strong defensive record this season - they have lost only once in seven outings, conceding just four goals.
"Reims have the second best defence in Ligue 1, their organisation is very good," Ranieri said.
"They beat Lille and Lyon and have lost only once. It will be very difficult.
"Additionally, this game is our third in a week. We will need to be focused."
After the draw in Paris, Monaco saw off Bastia 3-0 in a more straightforward outing, although not all aspects of the game pleased their Italian coach.
"We allowed too many shots against Bastia. We have to work on it," he added.
But if Ranieri is concerned about the strength of Reims' defence, he can be reassured by the potency of his own attack.
Radamel Falcao appears to have found the ideal foil in Emmanuel Riviere, and Monaco lead the Ligue 1 scoring charts with 13 goals so far.
While plenty was always expected of big-money signing Falcao, Riviere has been a pleasant surprise with his six goals to date from three starts and three appearances from the bench.
"I set myself a number of goals, but I like to keep them to myself," Riviere said in L'Equipe, admitting he did not know what his role would be this season after Monaco's summer spending.
"When I was on holiday in June, at home in Martinique, I told my mother what I wanted to do this season. We shall see.
"If I surpass it, I will tell, but it was more than 10."