It's great to talk
Host David Jones explains how the Footballers' Football Show tackles the big issues in 90 minutes.
Last Updated: 09/11/12 12:45pm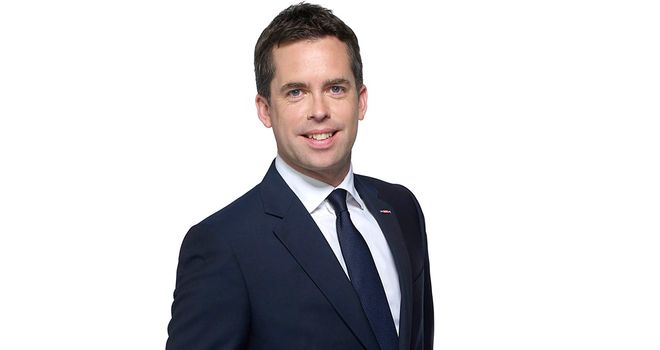 David Jones will be in the chair as the Footballers' Football Show tackles the game's big issues.
Each week he will have three names from the game joining him for a 90-minute debate show that will show a side of the game we rarely see in such depth.
The first show kicks off on Thursday night, but before the talking takes over, we put Jones in the hot seat...
So the Footballers' Football Show is new on Sky Sports HD. What's the idea behind it?
DAVID JONES: I think there is space in our scheduling to have more of a chat show purely on football issues. There are no VT's, action or interviews, there is just 90 minutes of chat with three guests every week discussing certain issues.
But for some it's like an old friend. Subscribers of Sky Sports of a certain era - 14 years we have worked out - used to have a forum for the fans and anyone in football to have wider conversations about the game and discuss the intricacies that perhaps don't get aired elsewhere.
So what can the viewers expect?
DJ: Sometimes it will be the news agenda, sometimes it will be geared around the people we have on. We will have specialist shows; featuring referees, featuring agents, featuring football financiers, administrators. There are just so many angles for us to cover. It should keep us going for the whole season!
I think perhaps the modern fan just wants their action but I do think there are the discerning fans that will stay with us for 90 minutes. I also think that in this day and age there are enough issues, important issues, that have got everyone talking more and more.
The new season is not yet upon us, but surely there is enough to talk about before a ball has been kicked... what's on this week's agenda, then
DJ: First up this week we have Niall Quinn, Clarke Carlisle and Uwe Rosler - a chairman, a player and a manager. We will be talking about the Olympic legacy for instance, whether there's a problem with racism in football... we're not shying away from anything. I think a lot of fans that turn up for games have no idea what goes on behind the scenes at the club and hopefully we will be breaking down a few barriers.
Who else will be on the guest list?
DJ: I have already been contacted by a couple of people who want to come on, so they can put their side across. I know referees who want do that and I know it would help them to explain how they go about their job and the decisions they make. Not the specific individual cases but the general processes referees have to go through - that people probably don't appreciate.
Are some football topics still off limits?
DJ: I don't think for a minute we will be struggling for talking points! I might have to play more of a leading role at first but believe me, once people in football have seen the show, I'm looking forward to taking a back seat and letting the guests take centre stage! That is the dream!
I used to be a newspaper journalist, so this is going to suit me. Sometimes there is a sense of frustration on a match day when you don't get time to dig deep and explore certain subjects and I certainly can't complain about that any longer! Now the 90 minutes probably won't be long enough for our new show!