David Jones reckons match-fixing in football is EVEN MORE widespread than has been reported
How rife is match-fixing in football? David Jones fears Europol's findings have just scratched the surface...
Last Updated: 06/02/13 12:12pm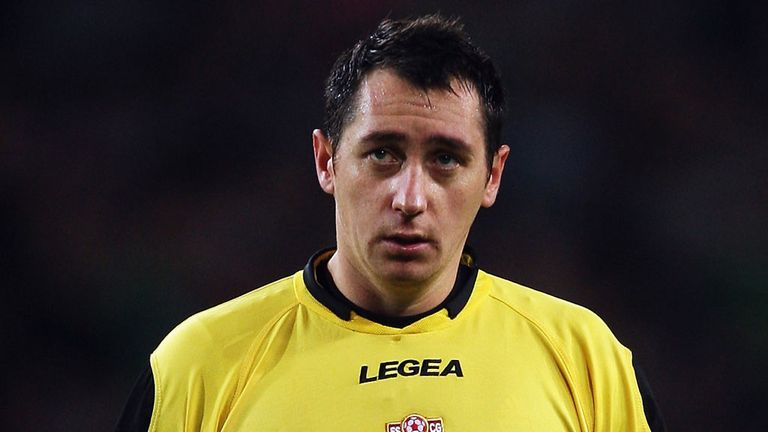 This is the EU's intelligence sharing agency set up to tackle organised crime who, unbeknown to most of us before Monday, have been investigating skulduggery in football across the continent.
And they have uncovered an epidemic.
Their findings reveal over 400 individuals, including players and match officials, have been involved in fixing over 380 matches across Europe.
We should be thankful, apparently, that only one of the games under suspicion took place here in England - Liverpool's Champions League match against Debrecen in 2009 being openly talked of as the match in question.
Staggering
But with millions of pounds being waged on our domestic game every week, it's perhaps surprising that more matches here are NOT under scrutiny.
It was staggering to hear Europol pronounce that unscrupulous betting syndicates had managed to profit €8m from fixing matches. Staggering because you could imagine that much money being generated in a single profitable weekend.
Take last week for example, I noticed the purse for an average Super Sunday match pushing to £9m on a well-known bet trading website. That's £9m traded on the outcome of one single Premier League match.
Now imagine if you had control of individuals involved in the heart of the action: how easy it would be to line your pockets? Surely we're talking hundreds of millions of pounds across so many matches?
We invite three well-travelled former players onto The Footballers' Football Show this week with experience of life in the top leagues of England, Scotland, Germany, Italy and France between them.
We'll ask Trevor Francis, John Collins and Didi Hamann whether they've come across match-fixing in football.
Were they ever approached? Did they ever suspect team-mates, officials or opponents? And indeed how easy would it be to influence the outcome of a game? Also, is English football beyond corruption?
Goal-getter
Europe's finest clubs, meanwhile, are about to embark on the next exciting phase of this season's Champions League.
We're into the last-16 where Celtic have a dream tie with Juventus, the Italian champions who have dominated Serie A again this season but are showing signs that their crown may be about to slip.
Juve's desperate search for a consistent goal-getter saw Nicolas Anelka arrive in Turin in the January window, while Celtic's finest piece of business was keeping hold of their hot-shot frontman.
And I'll bet there's no way Neil Lennon would swap Gary Hooper with Anelka now.
But the highlight of the first round of matches is undoubtedly Manchester United's visit to the Bernabeu, where the wounded Real Madrid lie in wait.
We'll draw on our guests' experience to find out if a shock might be on the cards.
It should be a lively show.
Watch The Footballers' Football Show, 10.30pm, Thu, Sky Sports 1 HD.