Sir Alex Ferguson is the focus of this week's The FF Show
David Jones mulls Sir Alex Ferguson's attributes, ahead of an FF Show special on the United boss.
Last Updated: 03/04/13 1:30pm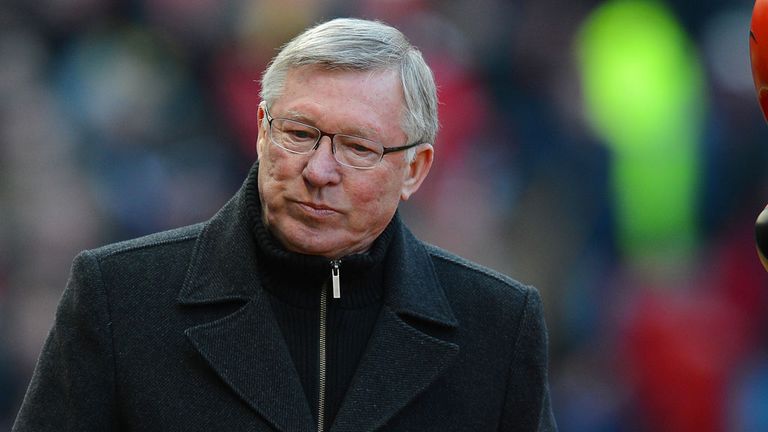 The manner in which the title was snatched from their clutches in the dying embers of a frenetic season, and on goal difference, might have been the final straw, some argued, for a 70-year-old who had almost retired years earlier - but none who knew the man well doubted he'd be back.
Manchester United's response this season could not have been more emphatic: 15 points clear after Easter and on course for a record points haul after becoming the first team to win 25 of their first 30 matches in the top division.
We can ask questions of the opposition. Manchester City have for the most part been a pale imitation of last season's all conquering side; Chelsea have faltered under changing management and a weight of talented but inexperienced new signings; Arsenal still fall short. Perhaps only Tottenham are getting closer.
But United keep on winning and Sir Alex continues to drive them.
Their 20th league title is now within touching distance and it seems inevitable another chapter in the remarkable story of Sir Alex will shortly be written - though how he would have loved to clinch it against City on Monday.
So how can it be that one man has dominated England's football landscape for so long? What would have happened to United if their board had looked elsewhere for Ron Atkinson's replacement in 1986? And who can possibly fill his shoes when he finally decides to walk away?
This week on The Footballers Football Show we invite three of his former charges to pay their tributes to the boss: Peter Schmeichel and Dwight Yorke, part of United's treble winning team of 1999, and Alex McLeish one of many managers to have been inspired by their former leader.
And also joining us will be Martin Edwards, the man who appointed Sir Alex 27 years ago and stuck by him through the lean early years of his reign when many United fans were demanding change.
The Footballers' Football Show: 10.30pm, Thu, Sky Sports 1 HD