David Jones on Premier League changes and Champions League final
The Premier League season is done and dusted but the entertainment is just starting, says David Jones.
Last Updated: 22/05/13 12:23pm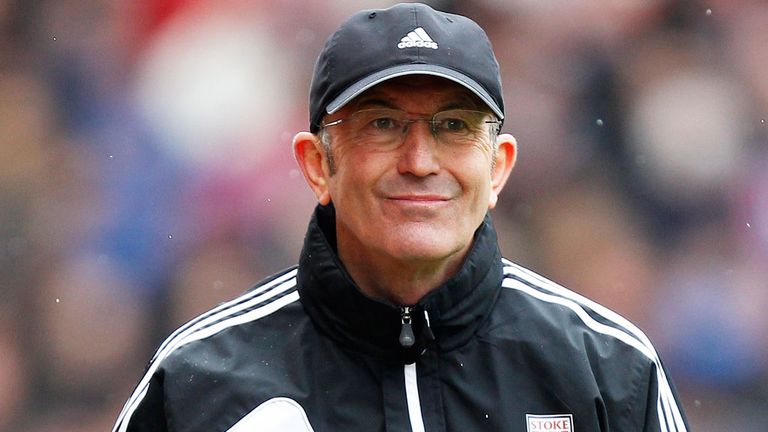 Of course, the impending Champions League final here in London has much to do with it but the stories keep on coming from our compelling domestic game.
Most notably this week has been the continued managerial sea change: ended in the space of a fortnight are three of the four longest reigns in the Premier League.
Sir Alex Ferguson retired, David Moyes has left Merseyside to succeed him and now Tony Pulis has been shown the door at Stoke.
His colleagues will warn of what's to come and speak of the unprecedented success Pulis brought to the Britannia, but Stoke fans will relish this summer with more excitement than when they returned to England's top division.
Underachieving
In the North East, Paolo Di Canio continues his one-man mission to rid Sunderland of their underachieving, overpaid "gangsters", though quite how he intends to do that while continually talking down their market value remains to be seen.
Just don't call him a dictator.
Moyes' first mission seems to be resolving the Wayne Rooney issue: he now claims Manchester United are forcing him out, rather than him pushing for a move as has been claimed.
All this as we await the arrival of new managers at Chelsea and Manchester City; two potentially potent challengers to United's throne.
It all adds to the narrative of the most fascinating pre-season ahead that any of us at Sky Sports can remember.
Might
On Saturday, though, the Premier League takes a back seat as the Bundesliga showcases its finest at Wembley.
In one corner the Teutonic might of Bayern Munich, chasing a fifth European Cup, and in the other the young upstarts of Borussia Dortmund, who finished a staggering 25 points adrift of their richer rivals in second place.
This though is a one-off game in which anything can happen and Dortmund have been here before.
Remember 1997, when a Juventus side starring Zinedine Zidane went into the final as favourites and came out losers?
Aston Villa manager Paul Lambert was part of the Dortmund side that beat Juve and joins us for the final Footballers' Football Show of the season.
Also on the panel is former Bayern striker Alan McInally and Jan Age Fjortoft - now a pundit on German television.
We won't be short of talking points.
Watch The Footballers' Football Show, 9pm, Thursday, Sky Sports 1 HD.