David Jones says England's pool of emerging talent is getting smaller
With Roy Hodgson's options dwindling, David Jones looks at the lack of chances for English talent.
Last Updated: 04/09/13 12:25pm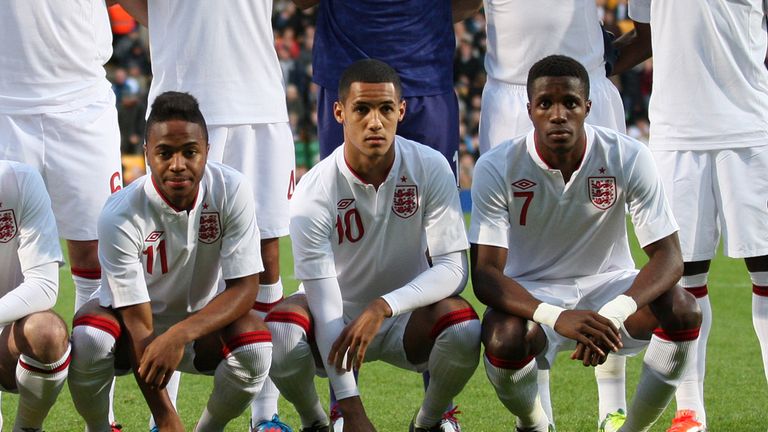 England's head coach needs to qualify for the World Cup in Brazil next summer, and this week faces two qualifiers that could put his nation well on the road, particularly if they win in Kiev.
Hodgson must also convince football fans and the watching media that England's playing style is evolving into something approaching the 'modern' way; possession-based football, high on intensity but tactically and technically aware.
And he must do all this with fewer England players at his disposal than any manager of the national team that's gone before him.
That's not to say Hodgson is struggling to field a team - he has 92 clubs to choose from - it's just the numbers playing at the highest level are dwindling by the year.
From the Premier League's opening weekend 33% of players were available to Hodgson - down from 48% when Glenn Hoddle was in charge 15 years ago.
Further, of the 41 players signed by the top seven clubs during this transfer window only two are qualified to play for England! (Gareth Barry and Liverpool's new London-born Portuguese Thiago Ilori)
It creates the illusion that one good game wins you a place in the squad: Raheem Sterling last season, Andros Townsend this.
The Premier League's overlord Richard Scudamore would and has argued that you only need 11 good players and that the cream will always rise to the top.
But our best young players need opportunities to play with the best.
In how many games will Sterling be first pick at Liverpool when he's competing with Victor Moses, Luis Suarez, Coutinho and Thiago Aspas for a starting place?
And what of Townsend? Is he going to keep Tottenham's £30m signing Erik Lamela on the sidelines or will he will be scratching around for a loan move a few weeks after his England debut?
Look at Chelsea's crop of English talent. How many games will Ryan Bertrand, Josh McEachran and Nathanial Chalobah be playing in the Premier League this season?
While we continue to thrill at some of the world's greatest players gracing our league - and who isn't excited about watching Mesut Ozil at Arsenal - other recruitment strategies are more worrying.
Sunderland signed 14 players - only one of whom is English - and we wait and see how many will enhance the Premier League product.
Good luck Roy, you may need it.