Premier League's new recruits are primed for action, says David Jones
David Jones can't wait to see which new recruits will ignite their team's Premier League form.
Last Updated: 11/09/13 11:30am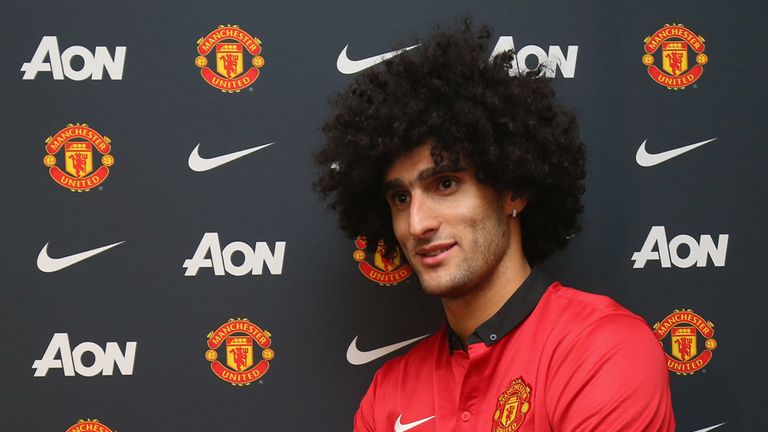 The phoney war is over; the transfer window is closed; now every manager has shown their hand we can truly begin.
And what an amazing Saturday we have to get the ball rolling! Last season's top six are all in action on one day and for us it's a chance to see so many new recruits for the first time.
What impact will Ozil have on Arsenal? Eriksen on Spurs? Fellaini on United? Saturday should give us our first clues.
And Saturday Night Football returns with an intriguing game between the league's new pass masters Everton and Jose Mourinho's Chelsea.
Patient
Chelsea's involvement in the European Super Cup means they have been idle from domestic action for almost three weeks now, their last outing the draw at Old Trafford which told us little about this year's race for the title.
Mourinho's safety-first mentality means we're yet to see fireworks from his collection of brilliant creative players but we would all want to be there when the leash comes off.
Perhaps they'll be reined in at Goodison Park where Everton, under new manager Roberto Martinez, are pursuing a more patient approach to their build-up play.
So far they have dominated possession in matches but are still searching for that elusive first win of their new era.
Evolve
Fellaini's replacements Gareth Barry and James McCarthy will be desperate to get going, although sadly Romelu Lukaku will watch on from the stands as the loan rules prevent his involvement.
Patience is required of Everton's fans too; they are used to seeing their team charge into opponents, especially at home, but a new style needs time to evolve.
An interesting aside is the clash of the number 10s on Saturday, which pits the best of Brazil, Belgium and Spain darting forward for Chelsea, while so much of Everton's imagination must now come from a 21-year-old from Merseyside.
Ross Barkley's early elevation to the senior England squad tells you how well he's started under Martinez and this is the sort of big game environment which will help us measure his development.
Let the games begin... again.