David Jones blogs ahead of The FF Show England special featuring Roy Hodgson, Gary Neville and Glenn Hoddle
David Jones looks ahead to Roy Hodgson, Gary Neville and Glenn Hoddle guesting on The FF Show.
Last Updated: 01/03/14 11:19am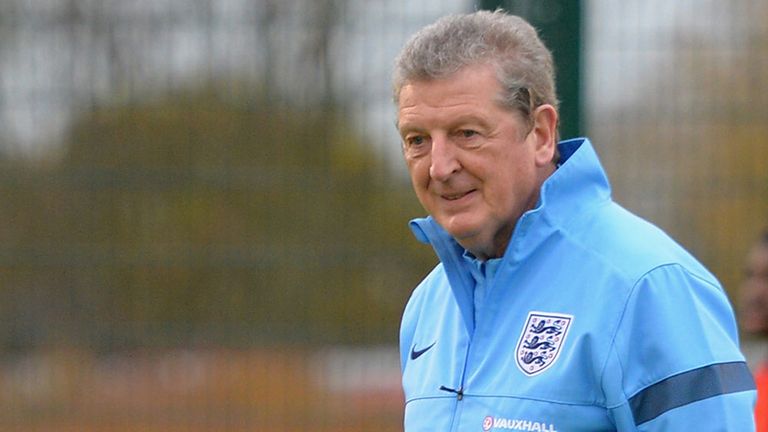 And amongst the air miles, handshakes and smiles you will find a man deep in thought planning how to maximise England's chances of success this summer.
The tournament itself is still over 100 days away but England's boss must name his squad of 30 in little over two months' time, and his one remaining match before then is less than two weeks away, against Denmark at Wembley.
That 30 must be whittled down to 23 by the time they head to Miami at the end of May - and if you want to know how difficult that is try picking the squad yourself. I did and was forced to leave out some very big names!
How do you go about planning for every eventuality in the possibility of seven (well definitely three) matches over the course of one month? Do you have to take two for every position or do you take a handful of utility players that can cover the inevitable injuries and suspensions?
Of course Hodgson has been here before, leading Switzerland to the World Cup in 1994 when England were left at home.
So what did he learn from that tournament that he can put to good use in Brazil?
These are some of the questions we hope will be answered on The Footballers Football Show this week when Hodgson completes a stellar line up with his assistant Gary Neville and the former England coach Glenn Hoddle.
Experience
Hoddle of course has experience of the World Cup as a player and coach - the only living Englishman who can make that claim - and can share with us the intricacies of planning that go unnoticed by us, the general public.
And he was quite the visionary in 1998 - introducing strict new rules on dieting that most of the England squad had never experienced before.
But with so much travelling involved at a World Cup how far ahead do you plan the training sessions? How do you handle the expectant media? How do you keep 23 players happy and alert for so long?
That's something that Gary Neville should know about: Euro 2012 was his first taste of life on the sidelines of a major tournament and he admitted the learning curve was huge.
His first World Cup experience was under Hoddle in France, but having missed out in 2002 with injury returned for the 2006 tournament in Germany with Sven-Goran Eriksson at the helm.
Brazil will be something different entirely though: the heat, the stadiums, different surfaces, balls they're not accustomed to, vagaries of global referees... some of which you can prepare for.
It should be a fascinating insight into a private world most of us have so little understanding of.