Niall Quinn
Football Expert & Columnist
Romelu Lukaku contract talks agonising for Everton fans, says Niall Quinn
Last Updated: 11/03/17 8:31pm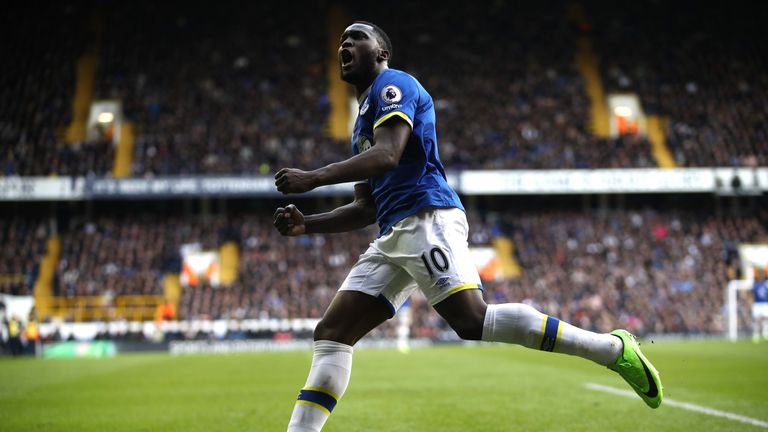 Niall Quinn has warned Romelu Lukaku's long-term future at Everton cannot be guaranteed until he's signed a new contract.
Sky Sports News HQ understands the striker has agreed a new five-year deal and all that remains is for the forward to sign the contract.
But Quinn believes Everton fans will not be able to relax until the deal for Lukaku, who scored his 19th Premier League goal of the season against West Brom on Saturday, is completed.
"It is never agreed until it's signed, done and announced," Quinn told Sky Sports. "Announcing that it is half-done is more tantalising and agonising for Everton fans.
"Even if they say it is agreed, if a big club comes around it could be up in the air again.
"His agent will be playing the game, keeping everyone on tenterhooks and raising his price all the time."
Lukaku's 82nd-minute header against the Baggies sealed Everton's 3-0 victory at Goodison Park, moving them to within two points of sixth-place Manchester United, who have two games in hand.
The Belgium international has drawn level with Tottenham forward Harry Kane on 19 goals in the race for the golden boot.
Quinn was impressed by Lukaku's all-round game as much as his goal against West Brom and believes Ronald Koeman is helping to bring out his best football.
"The big man is on fire," Quinn added. "He's a young lad and he's doing more than just scoring goals.
"He is a real factor in what Everton are doing and he's really bought into what Koeman is doing. It feels like something really positive is happening at Everton and he's at the heart of it.
"There was talk over whether he would stay when Koeman came to the club and he did, and he's thrived.
"His off-the-ball work is great, his effort for the team is great and his goals are huge. In the interviews he is doing, his focus is terrific."