Niall Quinn
Football Expert & Columnist
Barcelona and Bayern Munich tipped to advance by Niall Quinn
Niall Quinn says Barcelona will just edge an 'awkward' contest with PSG at the Nou Camp on Wednesday.
Last Updated: 09/04/13 5:00pm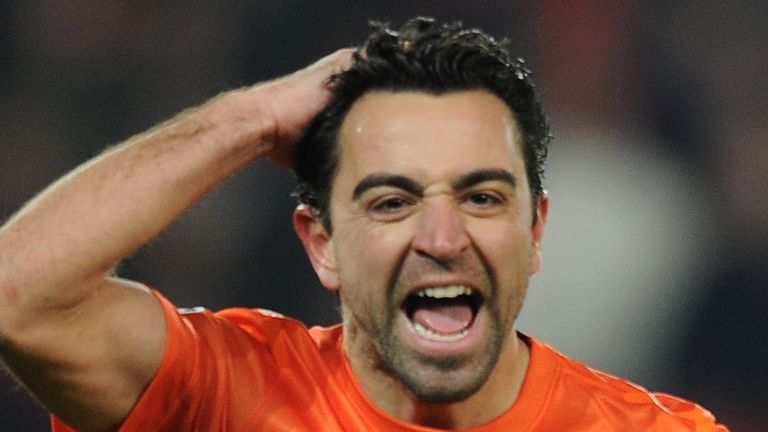 After their first leg 2-2 draw in France, which was an exhausting encounter tie for both sides, with plenty of late twists and turns, this contest is finely balanced heading to the Nou Camp.
I thought Barcelona did enough to come away with a victory but PSG got back in the game at the end and, although the two away goals give the Spanish side the advantage this quarter-final is far from settled at the moment.
PSG can take great heart from some parts of the first leg - although not all of it - and they'll be a hard nut to crack.
Barcelona are many people's favourites to win the Champions League now - especially after their incredible comeback against AC Milan - and coming into a home game on the back of a solid La Liga win, you have to say they should prevail, but I think it will be tighter than people think.
Lionel Messi, if he does miss out through injury, is of course a big loss for Barcelona. But, although when you look at the stats on paper you think they rely on him immensely, that's not entirely true. His team-mates that back him up include some wonderful individuals and combine well as a team.
Prediction: Barcelona will sneak through in a very tight game
Juventus v Bayern (agg: 0-2)
For years and years people have been surprised when they go to Italy by how well Italian sides do when they look to be under the cosh but, given Bayern's strength, I think the German side will have too much for them.
Bayern are my pick to win the Champions League; they can mix it, they can defend leads, they can go out and attack, they have strong physical players, but also players who have great skill and who are quick. They've been consistently good throughout the tournament and from the word 'go' they've looked determined to avenge last season's defeat to Chelsea in the final.
Juventus will no doubt have to come out and attack but, looking at their strengths, you'd fancy them more if they were one down away from home than two down on their own patch.
Prediction: I can see this being a draw on the night and Bayern comfortably going through.
Dortmund v Malaga (agg: 0-0)
This has been an incredible adventure for Malaga and they've done really well to get to this point. Their coach Manuel Pellegrini lived up to his reputation to get them to this stage - despite a little bit of good fortune in the first leg of this tie - and they can be proud of what they've done in their Champions League debut. But the facts are Dortmund should win the game.
Dortmund had a nice win at the weekend in the Bundesliga while Malaga lost to Real Sociedad and saw their coach, Pellegrini, return home to Chile following his father's death. The Malaga players will hope to put in a great performance for their manager and the neutrals would like to see them do this. But I think this is a bridge too far.
Prediction: Dortmund will progress
Galatasaray v Real Madrid (agg: 0-3)
Fatih Terim, the Galatasaray manager, is one of my favourite managers in world football. He speaks about the spirit of his team and how they will put on a good show but, reading between the lines, I think he almost wants people to assume they have an impossible mission.
They'll hope for a bright start though and if they get an early goal that stadium will rock. They had a good win at the weekend so are in decent form - but unfortunately their opponents, who are already 3-0 up, had an even better win at the weekend, sinking Levante 5-1!
It will be a calamity for a Real Madrid team under a superb defensive manager, Jose Mourinho, to not progress from this situation. Mourinho has proved against Barcelona when he was with Inter Milan just how well he can shut up shop when he needs to - and even if the game does open up, Real have too much quality for Galatasaray.
Prediction: I can see a heroic Galatasaray effort failing to bridge the three goals but earning a lot of pride with a typical Fatih Terim team performance. They may just sneak a draw.