Niall Quinn
Football Expert & Columnist
Jupp Heynckes should keep coaching after Bayern exit, says Niall Quinn
Barcelona are all but done, says Niall Quinn, but outgoing Bayern Munich boss Jupp Heynckes isn't.
Last Updated: 01/05/13 9:50am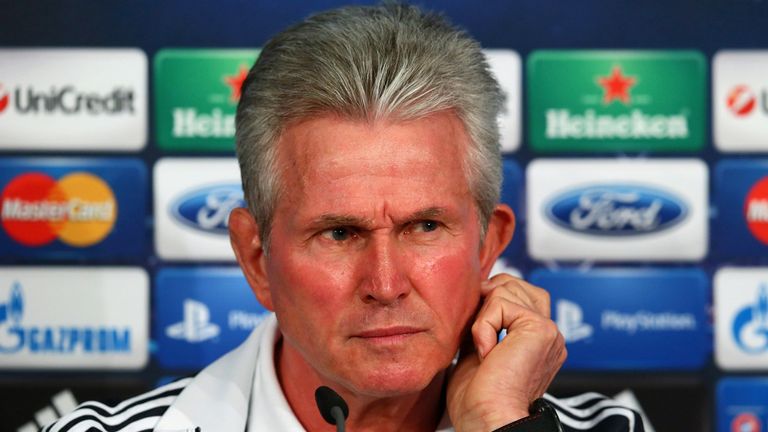 They must score four goals without reply against the runaway winners of a very strong league who are filled with star attacking players just to take the game to extra time. Good luck!
It is perhaps too early to say the German clubs are the new powerhouses of European football, as I'm sure that the Premier League and La Liga sides will come back strong next year, but what is evident is that Bayern Munich are one hell of a team.
I flagged up the fact the Jupp Heynckes' men were strong contenders to win the Champions League pretty early on this season, but they pushed my belief in them to a new level at the Allianz Arena last week when they took Barcelona apart.
I expected Munich - who have lost just twice at home all season, to Bayer Leverkusen in the Bundesliga and to Arsenal in the Champions League - to take a narrow advantage to the Camp Nou for the second leg, possibly in the region of one or two goals.
So to bring four goals with them is phenomenal but they thoroughly deserved it, because they made Barcelona, a wonderful side who play the game beautifully, look like they needed major reinforcements.
Great
However, for how well the likes of Franck Ribery, Arjen Robben, Thomas Muller and co played, Bayern were excellently marshalled by Jupp Heynckes, who is in his final few weeks in charge of the Germans.
We talk about the great managers in the game being Sir Alex Ferguson, Jose Mourinho and Pep Guardiola - who will be taking over at Bayern in the summer after signing a three-year deal - but Heynckes is up there, too.
The 67-year-old led Real Madrid to the Champions League title in 1998, Bayern to Bundesliga crowns in 1989 and 1990, and could now, in his third stint in Munich, guide his men to a League, Cup and European Cup Treble.
You could argue that that would be a fantastic way for Heynckes, who is reportedly set to retire from coaching at the end of the season, to go out - but why would you pack it in when you are at the peak of your career?
There could be some big jobs available this summer and clubs could do a lot worse than tempting Heynckes to join them, because he is an interesting and experienced character with a strong CV.
Power
That résumé should be enhanced with at least a Champions League final place; Barcelona have some amazing players and if any team can turn a four-goal disadvantage around it is them, especially if they can score a couple of early goals.
But Bayern are power packed, have every quality you would want in a team - speed, pace, strength, agility - and look formidable opponents with Bastian Schweinsteiger pulling the strings for the attackers in front of him.
Munich expected to cruise past Arsenal in the last 16 after winning the first leg at The Emirates 3-1 and were subsequently beaten 2-0 at home by the Gunners and had a few edgy moments, so that is something Barcelona can cling to.
When you go into a game with a big lead and don't start well it can be very difficult to get back on track, but when you look at the physical strength, the flair and the experience Bayern have, I don't see them buckling.
They are not going to turn into shrinking violets and have every player hanging around their own 18-yard box and will instead try and put their speed and muscle to good use and I would be surprised if they did not score a goal in Spain.
Either way, an all-German final beckons.