Cup Dreams
Graeme Bailey chats exclusively with Wigan star Ali Al-Habsi ahead of the FA Cup Final in the final part of our Cup Dreams feature. It'll take a monumental effort from Wigan to upset the bookies but Al-Habsi is looking forward to Saturday's showpiece all the same...
Last Updated: 10/05/13 11:47am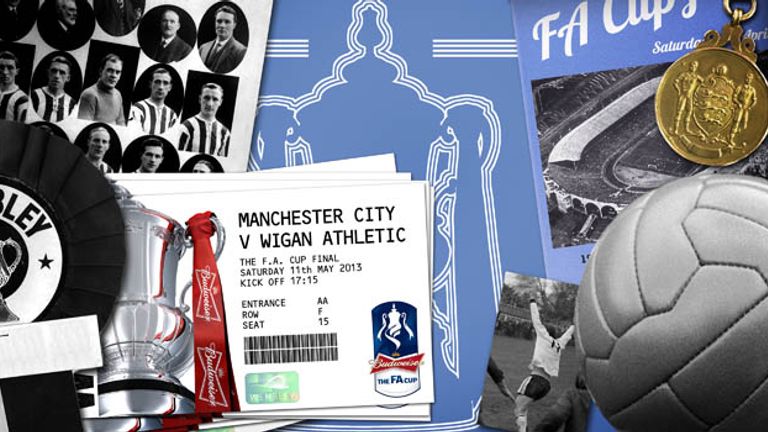 Our Cup Dreams feature comes to a close this weekend with the FA Cup final, and we chat with Ali Al-Habsi ahead of Wigan's clash with Manchester City.
The all-Premier League clash sees City looking to get their hands on some silverware after coming up short in the Premier League - whilst Wigan are hoping they can avoid adding their name to the list of clubs, currently six, who have made the cup final and also been relegated in the same season.
No team has ever won the FA Cup final and been relegated in the same season - but Wigan will not be thinking about those facts. They want to be a Premier League club in 2014 and have the silverware to go with it.
But, no matter what, Saturday will be a poignant occasion for Wigan, the team who were only formed in 1932 - by which point their opponents Manchester City had already claimed one of their five cup successes.
On so many levels, for Wigan, Saturday's showpiece will be an historical occasion.
For Al-Habsi himself it is a momentous day. If he lifts the cup, he would become the first Arab ever to do so.
"It is so big, everyone will be watching in the Middle East," he told Sky Sports.
"I am the first Oman player in a cup final and if we win I will be the first Arab to win the trophy - so that would be huge for me and for my country.
"My mum, my brothers and many people from Oman will be there for me, making the day even more special, and we just hope we can do something special ourselves."
The 31-year-old arrived in England via Norwegian football in 2006 when he signed for Bolton. But it was not until this year that he fulfilled one of his dreams by playing at the home of football when he started the semi-final win over Millwall at Wembley.
Dream
"When I started the semi-final it was a dream for me," Al-Habsi explained.
"To play at Old Trafford and then Wembley when I first came, that was my dream.
"When I went on loan to Wigan for the season, Bolton actually got to the semi-final so I missed it then. So this year was the first time I have even had the chance, and it was one of the best experiences of my life."
Despite their relegation troubles in the league, Al-Habsi admits that there is still a buzz about the club in the build-up to the final.
"Everyone is excited, players and staff - and there is a buzz about the club, clearly with all the arrangements being made.
"But the manager has kept us all on our toes. You have to be professional and be ready, that is crucial when you have a relatively small squad like we do."
He does admit that the final being played prior to the end of the season is strange, and gives Wigan a lot more to think about.
"It is weird, we have the two games with Arsenal and Aston Villa to come after this. It does keep us sharp but they are all big games and you have to be ready," he said.
"Every game for us is a cup final anyway."
Speaking of Wigan, it is very hard to get away from the fact that they come into the final entrenched in a relegation battle.
"The league obviously remains the main thing. We have been in this situation for the last two years and that will help as there is huge, huge pressure and we know we can make it and do it.
"To play in Europe and be in the Premier League would be great.
"Everyone is confident it will come down to the last day but the good thing is that it is at home and we do have that experience, and it will be difficult - obviously we had hoped to be safe by then on 40 points."
The next 12 months promise to be a landmark year for Al-Habsi as he hopes to help Oman to the World Cup finals next year.
"If we win the next two games, I think we will be at the World Cup. This year, we hope for very big things," said Al-Habsi, who has over 100 caps for his country.
"Like with me being in the cup final, the World Cup would just mean so much to football in Oman. It would be hard to even comprehend how much that would do for us.
"Obviously for me both are dreams, but I really hope I can achieve those, starting with the cup final."