Kevin Phillips
Football Expert & Columnist
Kevin Phillips: Stability not sackings leads to long-term success
Kevin Phillips blogs on a spate of sackings and likes the idea of a managerial transfer window.
Last Updated: 04/12/13 4:17pm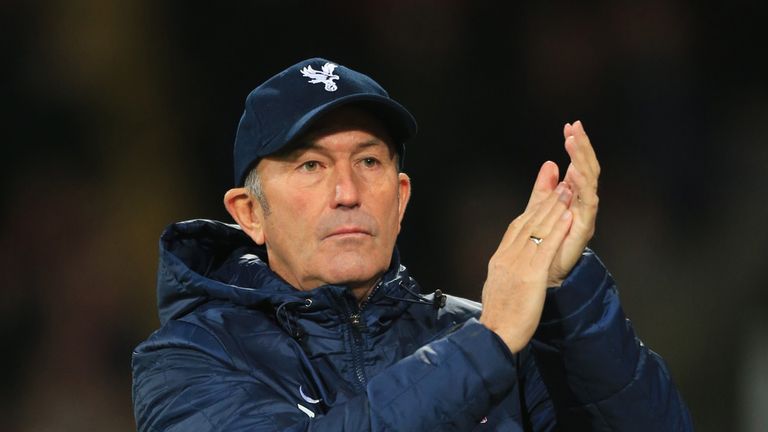 Chairmen are starting to act ahead of the busy Christmas period and in the eight days between November 25th and December 2nd seven managers from the top four divisions of English football lost their jobs.
Nothing surprises me in football anymore and unfortunately managers do become scapegoats for their teams not winning games and lose their jobs.
When you lose two or three games nowadays you're bang under pressure - but managers know that when they take the jobs. We're in a results-driven business and with the money that can be made at the moment it is so important for clubs to avoid relegation or get promoted.
No one likes to see anyone lose their job but we've seen countless times teams respond in a positive fashion when a manger is sacked.
Just look at Sheffield Wednesday, who on Tuesday beat Championship leaders Leicester after getting rid of Dave Jones, or Barnsley who beat Brighton despite sacking David Flitcroft.
When you see results like that you can understand why chairmen are tempted to make a change. Suddenly it's a clean slate, players get their chance, they take it and the team's fortunes can turn around.
There are also so many experienced managers out of work at the moment that chairmen must feel they need to act quickly so they don't miss the opportunity of getting a certain manager in. I'm sure all chairmen would admit to having an eye on available managers when they've got someone else in charge.
Change
We'd all like to see managers given longer in their jobs - but that's the way football is at the moment and that's the way it will be unless something changes.
Neil Warnock raised the interesting idea of a manager's transfer window, similar to the player's transfer system, which would mean bosses had time to get their ideas across without the threat of being sacked after a few bad results.
I'm not sure chairmen or supporters - who often put a lot of pressure on chairmen to act - would be too keen on that idea, but managers certainly would, and maybe that is something that could be looked at.
However, I guess it would be a pretty busy January if a lot of clubs decided to change manager at the same time!
Certainly, Arsene Wenger, Sir Alex Ferguson and even our new boss at Crystal Palace, Tony Pulis, who had seven years at Stoke, have shown you can bring success to a club with a stable, long-term manager in charge.
As players, when your manager is under pressure, you have to just try to do your job because that's all you can do - you just have to let that side of things take care of themselves.
However, the pressure can filter through to players and affect them in different ways.
We got an important win over West Ham on Tuesday, in Tony Pulis' first home game in charge of Crystal Palace, though, and those three points have given everyone a huge lift.
We've climbed off the bottom of the table - which now makes for better reading - and, with another winnable home game against Cardiff on Saturday things are looking up.