Great memories
Ahead of Wednesday's friendly international between England and Scotland, Sir Geoff Hurst discusses his memories of the fixture - including his first ever goal for his country.
Last Updated: 14/08/13 9:56am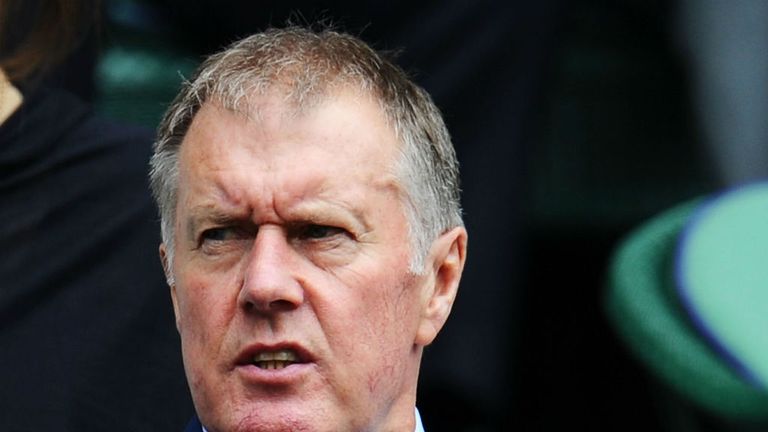 Sir Geoff Hurst certainly scored more important goals in 1966 but in the spring of that year the West Ham man had yet to find the net for his country. Ahead of Wednesday's friendly international between the two countries, Adam Bate caught up with England's World Cup hero to discuss what games against Scotland mean to him.
You scored your first ever England goal against Scotland in April 1966. What are your memories of that?
Great memories! It was only my second cap after winning my first against Germany at Wembley. That went OK but the second call-up was obviously encouraging as it showed they wanted to see me again. Scotland was a big game at the time, especially with the home internationals. It was at Hampden Park in front of 125,000 people and we won 4-3 with me scoring my first England goal. You can't remember all the games you play but it's those sorts of games that stick in your mind forever.
That must have been an intense atmosphere to play in?
You don't get crowds that big these days so to play in front of that number of people in itself was fantastic. Obviously the fact that 99.9 per cent of them were Scots having to watch their team get beat was even better! It showed the strength of character in our team. As we showed over that period, we were capable of going to the biggest grounds and playing in front of the biggest crowds and getting results. In those days, of course, it was against a very strong Scottish team too.
Did that goal give you the confidence you needed going into that summer's World Cup?
It's always huge to get your first goal and it's especially important that strikers get off the mark when they go to a new club or begin at international level. It had an impact on me at the time. There's nothing worse than going a few games before you score. You do perhaps lose a tiny bit of confidence if you don't score because that's effectively what you're paid for. So I think that was a big help for me progressing to the World Cup finals later in the year.
And it wasn't your last big goal against Scotland?
Every time we played against Scotland was a big game. We beat them 4-1 in 1969 and I got two and my West Ham team-mate Martin Peters got two. I also scored in a defeat at Wembley in 1967 so there were a few goals against the Auld Enemy. The home internationals were great and always very enjoyable. Sadly, there's no room for them now in the fixture list on a regular basis but it will be a great atmosphere on Wednesday.
Is there a case for bringing them back?
There may be a case for bringing them back but there is no room for it. With the Champions League now taking up a lot of the season it won't happen. But to play the odd one as a friendly is a superb idea. There'll be a few Scots coming down. They used to be every other year in my day so you'd always get them coming down - I'm told they'd save up all year for the trip so it was a big deal. England against Scotland in anything is always a big occasion - whether it is darts or any other type of game.
As you hinted earlier, Scotland are not the force they were in your day though...
They are suffering up there a bit at the moment. They don't quite produce the great players they had in the past. In my time, every top English team would have one or two quality Scottish players in the heart of the team. But I think the last truly great Scottish player to come down was probably Kenny Dalglish in 1977. So we don't see the same number of quality players as before.
Is there a striker in the England team capable of breaking through on Wednesday? It's a big chance for Rickie Lambert...
I'm delighted for Rickie Lambert. I think it's terrific. This is a player who has played in all four divisions and got to the top flight last year. He had a good season with Southampton and showed he could play and score. He probably deserves an opportunity to show he can do it for England. He's already proven he can move up four classes in his play so he's obviously got the right attitude. I'm thrilled to bits for a player like that who has earned the right to get his chance.
Sir Geoff Hurst was speaking at the 2013 FA and McDonald's Community Awards. The annual awards recognise and celebrate the thousands of volunteers who dedicate their time to grassroots football each year - everyone from coaches and officials to groundsmen. Visit mcdonalds.co.uk/awards for more information.