Football Expert & Columnist
Southampton: Jamie Redknapp says style is good news for English football
Jamie Redknapp says Southampton's "Bayern style" could be the future of English football.
Last Updated: 26/10/13 7:50pm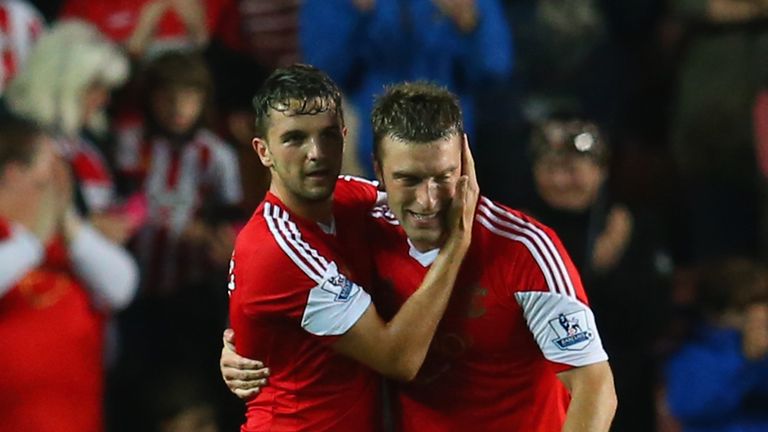 Rickie Lambert and Jay Rodriguez netted in the first-half of the Saturday Night Football clash with Fulham to steer Saints towards third place in the Premier League - their highest league position since 1989 when they eventually finished seventh in the top flight.
Sky Sports expert Redknapp was impressed with the typically English tempo and energy of their play, but said they played with European flair and some of the performances may catch the eye of England boss Roy Hodgson.
"I thought Southampton were magnificent today," he said.
"It's a European style of football, but with an English blend. There were six English players in that team and if they carry on developing and playing like that then one or two of those could almost be the future of English football.
"They are playing the type of football that we see Bayern Munich and teams like that play in the Champions League. Gary Neville said it on Monday Night Football and I couldn't agree more.
"Mauricio Pochettino deserves a lot of credit because he's got a great work ethic with that team and he's making players like Nathaniel Clyne, the right-back, play football that he probably thought he wasn't capable of when he was playing at Palace and other clubs.
"They are playing such an exciting blend of football; a brand of football that is a joy to watch."
Personnel
Southampton boss Pochettino spent big money on the likes of Dejan Lovren, Victor Wanyama and Pablo Osvaldo over the summer and Redknapp feels that has paid dividends.
But he says the work ethic of the entire squad has been the secret to their impressive start to the campaign.
Redknapp added: "You have to have the right personnel; players that are willing to buy into it and work extremely hard.
"If you said to Dimitar Berbatov ' I want you to work hard and press the other team when you haven't got the ball' it would fall on deaf ears. He's not interested at all in anything like that.
"What he's done is said to people like Rickie Lambert at 30 years-of-age and has been in all the lower leagues - and Lallana and Rodriguez: 'when we haven't got the ball we are going to press teams and work hard. Trust me and you will get rewarded for it.'
"I think about Robben and Ribery - two players who weren't interested in that previously - but now at Bayern Munich they get rewarded and are playing in a brilliant team.
"This is what you can say to the players: work hard. It's not rocket science is football; if you work hard you get rewarded and that's something that Southampton are doing.
"They are also buying better players. It's alright working hard and stopping other teams but when you can add the bit of quality they have added this year in Lovren, Wanyama and people like that then you've got a real recipe for success there."