Soccer AM: Rickie Lambert on Southampton and his World Cup dreams
Tubes catches up with Rickie Lambert to discuss Southampton and his World Cup dreams.
Last Updated: 17/03/14 7:52am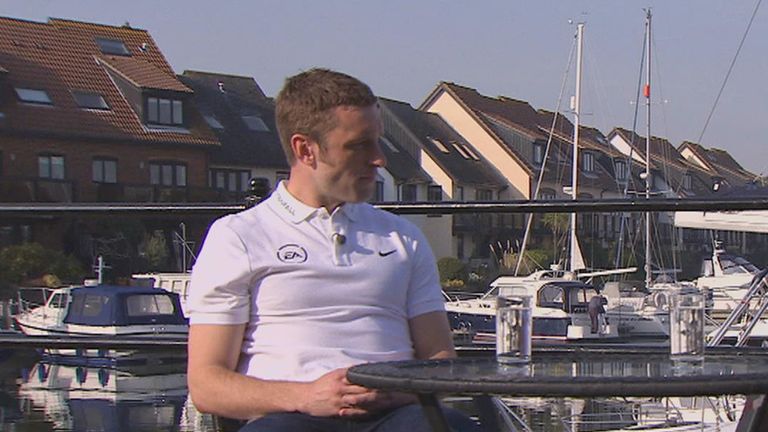 "It has been an incredible two years to be honest," said Lambert on Soccer AM.
"Since I have joined Southampton it has only gone one way and that is up. Hopefully I will have a few more memories to add before I retire but the last two years have been brilliant.
"Obviously I do not want to retire anytime soon but the best thing that will ever happen to me is going to happen in three or four months. I am desperate to be on the plane [to Brazil] but it is not up to me is it? I just have to try and do well myself in the next couple of months."
One thing Lambert has going for him is his penalty taking, and England fans will be relieved to know that he loves taking them!
"The first thing I can remember playing football is that my strength has always been striking the ball, so it was always going to be a strength of mine. The older I have got, the more I have been able to handle the pressure as well. At the moment I am very confident in my technique in taking a penalty."
Lambert admits that he has not always been confident in his ability and looked at other options besides football.
"There have been times in my career where I have been very disillusioned and where I have contemplated - not giving up, but I was struggling to get a club so I was looking at other options."
Thankfully for Southampton and for England Lambert stayed in football and could well feature in Roy Hodgson's World Cup team.