Gary Neville says Arsene Wenger deserves more respect for Arsenal accomplishments
Last Updated: 18/02/17 11:45am
Gary Neville believes Arsene Wenger deserves more respect for his achievements at Arsenal, following fan protests at his management.
A growing number of supporters have called for Wenger's departure this summer in the wake of Wednesday's 5-1 defeat at Bayern Munich in the Champions League.
The Frenchman, who is the club's longest-serving and most decorated manager, has four months remaining on his contract and will discuss his future with the club's board at the end of the season.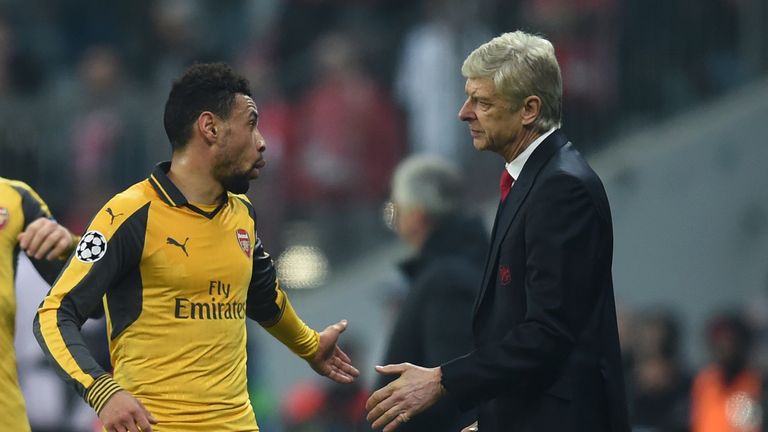 After the match in Munich, Neville tweeted: "A terrible night for him [Wenger] and Arsenal but it won't [affect legacy]. Only the emotional and the exaggerated will suggest that his legacy will be tarnished."
A terrible night for him and Arsenal but It won't. Only the emotional and the exaggerated will suggest that his legacy will be tarnished https://t.co/K3zN81V3zY

— Gary Neville (@GNev2) February 16, 2017
The tweet followed Neville's discussion with Arsenal FanTV on the Monday before the Champions League drubbing, when the Sky Sports pundit laid out his reasons for backing Wenger.
"Does Arsene Wenger's 20 years of service at the club deserve a little bit more respect than certain types of things that have happened? Some would say yes, some no, he deserves everything he gets," Neville said.
"Some people, including myself, would say hang on a minute. If it was Dimitri Payet, who just handed in a transfer request at West Ham and has left the club now, you can understand why fans would go full on.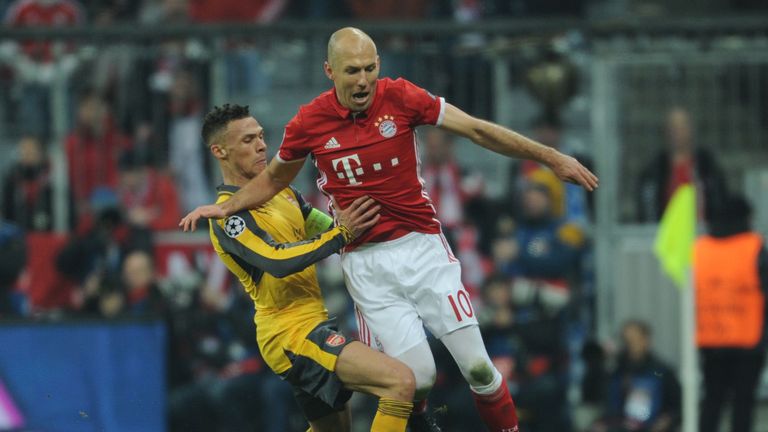 "If it was John Terry, who has given Chelsea 20 years and might not be in the team anymore, might not be playing as well. Does he deserve banners and abuse? No.
"It's a unique one with Arsene Wenger, what he has achieved at the club, the greatest ever manager for Arsenal.
"His performance levels consistently for 20 years have been unbelievable. And you'd have to say, I do go along the line of, 'be careful what you wish for'.
"Not in the sense that change isn't good, because it can be, but Arsenal's spending has been less than all the other clubs. Tottenham, Liverpool, Manchester City, Manchester United, Chelsea.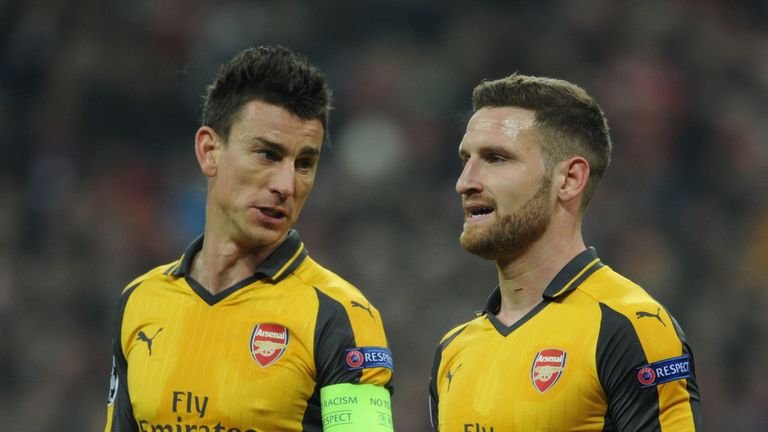 "If you spend less, you're more than likely - and I know Leicester are the exception - to finish below those other clubs. To continue to finish second, third, fourth over that period while still spending that much is an unbelievable achievement.
"Look at the other clubs who are currently below him in the league, who have spent more money and don't get the same abuse.
"What Arsenal have got, and still do to this day - and you should never underestimate the power of this - is stability, support, loyalty, being a club that offers managers an opportunity for more than 12 months.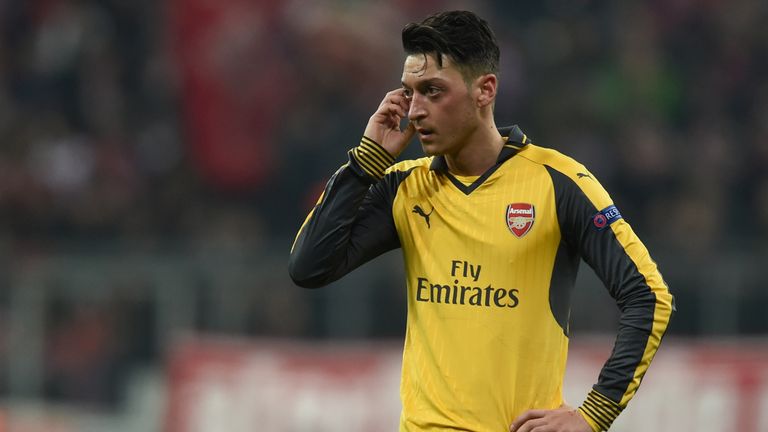 "All those qualities that I love Man Utd for. But when they sacked David Moyes after eight months, or let Louis van Gaal go, I'm not going to sit here and say, 'They're the wrong decisions', but I loved the fact I could hold onto the loyalty, the stability, the fact that you have a traditional club, I actually respect Arsenal for that. Hold onto those things. Don't wish it away!
"He's a giant of the game. If he retired tomorrow, or something happened to him, there would probably be millions of people lining the streets for Arsene Wenger, and what he has achieved."