Gary Neville: David Moyes "not going anywhere" for at least three years
Gary Neville says David Moyes will still be at Man United in three years and they can win the title this season.
Last Updated: 01/10/13 11:14am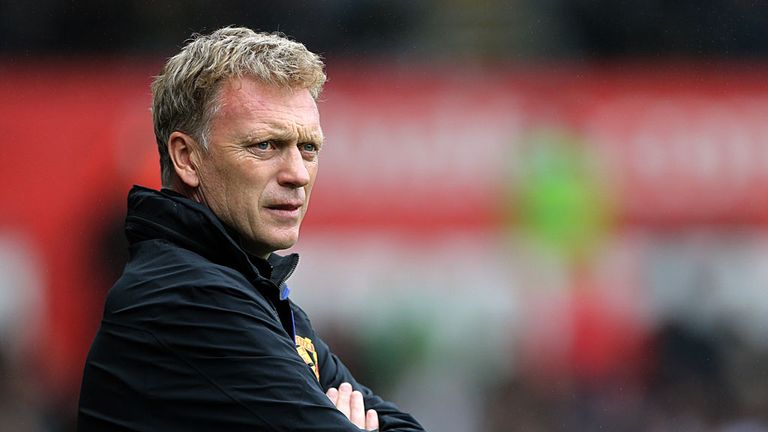 Sir Alex Ferguson's successor has come under scrutiny after guiding the club to three defeats in their first six Premier League games - the first time that has happened in the Premier League era - and then suggesting in a press conference that the club will struggle to win the Champions League this year.
Sky Sports pundit Neville was at Old Trafford to watch them lose 2-1 to West Brom on Saturday, but says the United hierarchy will not be overly concerned by the poor start to Moyes' reign and says the former Everton boss will be given plenty of time to build the club in his image.
He told Monday Night Football: "If you think about the early years of Sir Alex Ferguson, he was allowed to develop into a presence. In the first three or four years he was at the club he was coming under intense pressure.
"David Moyes, there's no doubt about it, is still learning to come to terms with his squad and getting to know his players and the culture of the club.
"People have said he's been negative in press conferences and they probably have got a point on that. Manchester United fans don't like sensible and realistic, they like to dream and they want to hear that the club can win the league and can win the European Cup.
"But he's finding out about the club and one thing's for certain; you've got Sir Bobby Charlton in the boardroom and Sir Alex Ferguson in the boardroom and David Gill in the boardroom. That manager isn't going anywhere by the way.
"David Moyes will be given time over three or four years to build a football club and learn the ropes. It takes time and he'll be given time, just as Arsenal have done with Arsene Wenger.
"I put it towards the players. I know a lot of those players and they'll be hurting like mad. A lot of players will go before David Moyes goes because, believe me, they will give him time."
Inquest
United ended the weekend in the bottom half of the Premier League table, eight points behind leaders Arsenal and three adrift of neighbours Manchester City, who thrashed them 4-1 earlier this month.
But Neville says the players will be determined to turn their fortunes around and his former team can still go on and defend the title they won last season.
He added: "People are saying Manchester City can win the title and they're only three points in front of Manchester United so I think they can.
"Obviously at the moment there's an inquest into everything and when the mud's flying around some of it is going to stick. At the moment they just have to work their way out of it.
"I said at the start of the season that the players are going to have their biggest challenge ever: can they play without Sir Alex Ferguson?
"It's not just David Moyes by the way; there's players in there who are incredibly experienced and determined. They'll be the ones that are hurting, I'm sure. They'll be at home thinking about the game against Shakhtar and wanting to put it right."