Gary Neville: It was the best we've seen Torres for years in Chelsea's win over Man City
Gary Neville says you have to give Jose Mourinho credit for Fernando Torres' good performance.
Last Updated: 28/10/13 10:01am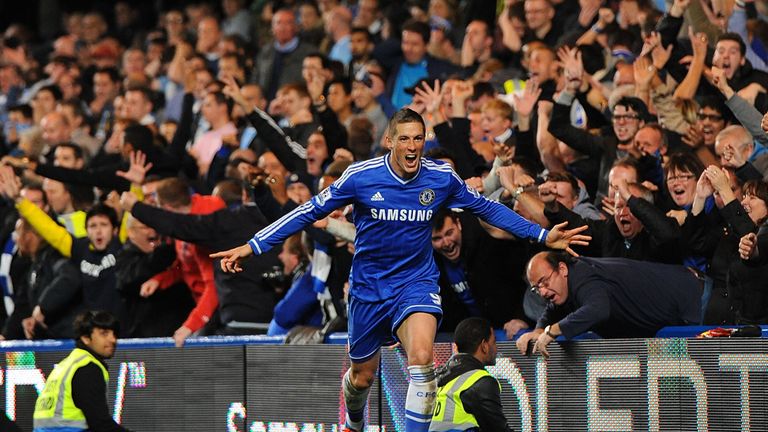 The Spanish striker created the London club's first goal in an absorbing contest at Stamford Bridge and then scored the late winner against their title rivals, which was his first in the Premier League this season.
Neville told Super Sunday that Mourinho is beginning to bring out the best from the forward, who has often struggled for form since joining the Blues for £50million in January 2011.
Neville said: "Torres deserves credit. So many times we've seen Fernando Torres not be a handful in the game, not be somebody who's a danger to the opposition.
"He missed a big chance today, but his recovery was big. In that next seven or eight minutes he lifted the crowd, the crowd responded to him and that is what centre forwards should be doing.
"To still be on the pitch at the end was a big vote of confidence in his performance, how he played and the work-rate he put in.
"I know that Jose Mourinho said that he's worked hard from day one for him, but I have to say in these last couple of years we've seen a lot of him and his body language has been a little bit down at times, like he's not always been happy. Maybe its confidence, maybe he couldn't get any lower, he's just working his way up.
"You've got to give Mourinho credit because (Rafa) Benitez was signed to get the best out Torres but this was the best we've seen from Fernando Torres in three years, without a doubt."
Title challengers
The win put Chelsea second in the Premier League table and Neville believes Mourinho holds the key to the club winning the league for the first time since the 2009/10 season.
"Mourinho can navigate his way through a season. You get the feeling with him he knows how to win a league, I think he's important at times," he added.
"It was a big moment today because it will give them the confidence.
"You need to win big matches and I feel that Manchester City were definitely worthy of a draw, but for Chelsea to come away with a win is a big moment."