Gary Neville: Diego Costa and Cesc Fabregas can steer Chelsea to title
Sky Sports pundit explains what he expects from leading Premier League clubs
Last Updated: 12/08/14 12:46pm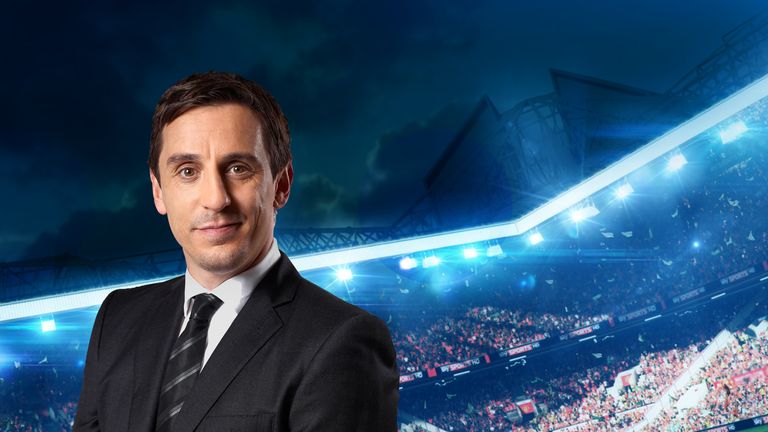 Ahead of another season of Premier League football on Sky Sports, Gary Neville runs the rule over last season's leading teams – and tips Chelsea to beat Manchester City to the title.
Manchester City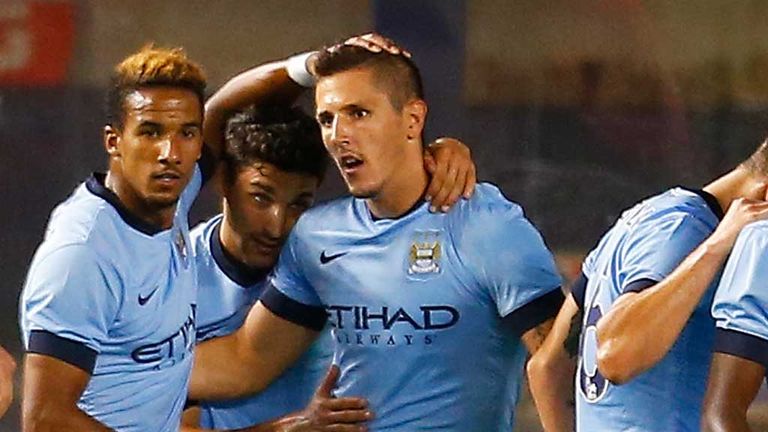 NEV SAYS: The questions over City are: Can they go again? Can they deliver the performances that they can deliver consistently year in and year out? I thought City would strengthen again. I thought they would buy three or four and really go again and go for the Champions League. That's what they need. The reason I don't think they can win the Champions League is that I don't see massive improvement from last year in what they are bringing in. If they were to sign three or four top players then you would say they are a real force to be reckoned with.
There will come a point with Manchester City when they will have to start looking at bringing players through. I know that's probably the wish of the chairman and the owners; they've got this academy that they've built and it is going to be one of the best in the world. Maybe it's a time whereby they are going to bring young players through and bed them in. I don't know.
Liverpool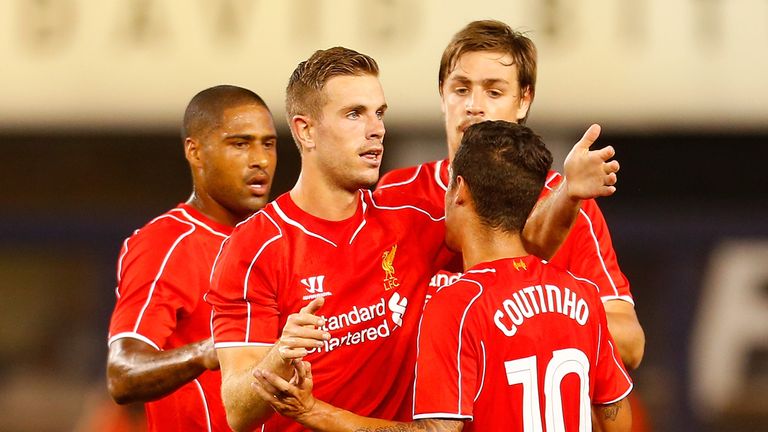 NEV SAYS: I don't agree with the theory that Liverpool have bought a lot of players to replace Luis Suarez. Liverpool needed to sign a lot of players if they hadn't sold Luis Suarez because they needed to get the squad up to 17, 18 or 19 quality players for the Champions League. They only had 12 or 13 last year. I don't think that was something that happened just because Luis Suarez was sold; I think they had to do it anyway, irrespective of him being sold. You can't replace somebody like Suarez, though. You've got to do it in different ways, find a new solution and a new way of doing it.
That's what Brendan Rodgers will be working on in pre-season. I think early on he'll be trying to keep as much of the team that he had last year to keep continuity and not put seven or eight new signings in – which is what Tottenham did. I think Brendan Rodgers has got the nucleus of a team from last year and phase one or two in from the start and keep dripping them in bit by bit, rather than thinking he has got to get six or seven players in all at once. I'm sure he won't do that – that's why Tottenham struggled last year.
Chelsea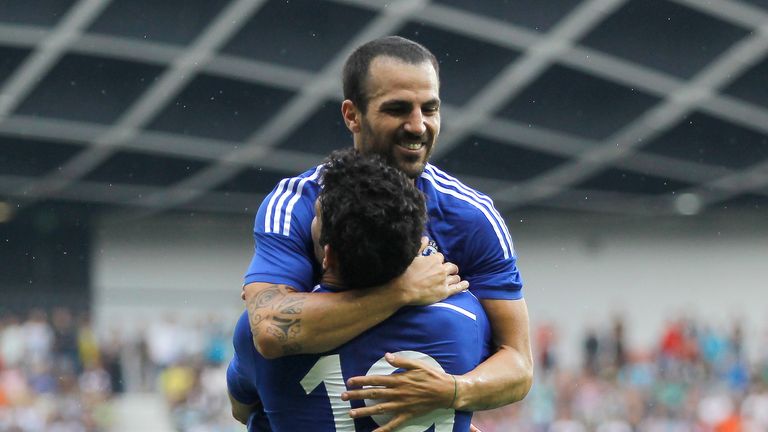 Neville's top 4 prediction
Chelsea
Man City
Man Utd
Arsenal
NEV SAYS: Chelsea are the favourites for me. I think that Chelsea will look back at the games towards the end of last year when they certainly lacked forwards. They've now got a proven goalscoring midfield player in the Premier League in Cesc Fabregas and they've got Diego Costa. If Costa hits the ground running then I'd say Chelsea are going to win the league. Last year, not having a centre-forward of great note cost them. I expect Fabregas to bed in straight away because he's been in the Premier League before and has lived in London before.
Costa is interesting; when you watch him play, he looks the type that is going to work his backside off for the team. Even if he's not at his best in terms of goalscoring you just feel as though he's going to be a massive threat and a handful for teams to deal with. He's aggressive, he runs the sides, he holds it up, has presence, brings other players into play and will certainly thrive on little knock-downs into the box to pick up little pieces and get across defenders. From that point of view they'll have something they didn't have last year, even if he's not settling in immediately.
Arsenal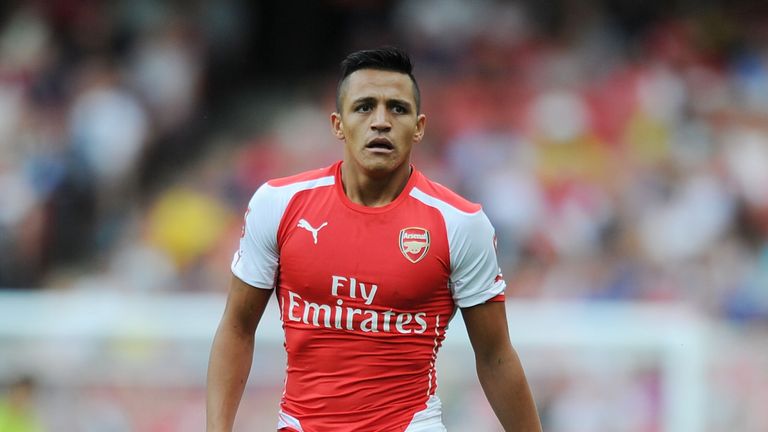 NEV SAYS: Alexis Sanchez can be a striker. He's aggressive in his style and he runs in behind. Last year Arsenal really lacked, especially when Theo Walcott got injured, that challenge in behind defences. Giroud, Ozil, Cazorla were all coming to the ball but what Sanchez will do is run in behind and challenge the space behind defenders. I think it's something they desperately needed and Arsene Wenger has identified that and they've got a top-quality player there. I'm surprised that more clubs didn't go in for him.
They probably need two or three more to go with him to make it, if you like, a more complete team but I think that's a really good signing and somebody they lacked at times last year. Are Arsenal realistic title contenders? I don't think so. For me, until I see a real strong and powerful presence in midfield and potentially another centre-forward and maybe a centre-back I'm not sure.
Everton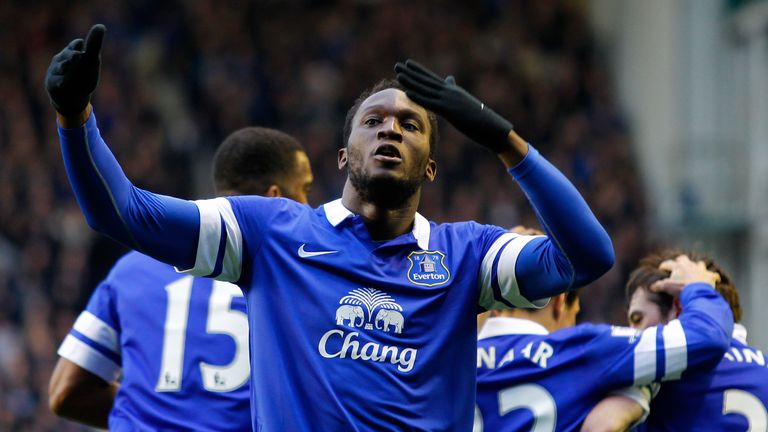 NEV SAYS: It will be difficult to improve because of what other teams are doing. The question last year was would losing the players they had on loan – Deulofeu, Lukaku, Barry – take a huge amount away from them? So to retain those players would have been a big part of Roberto Martinez's plan for this summer. To get Barkley signed on a contract as well is another one. I think they can improve; I don't know whether they can improve their position but they can improve their performance.
Roberto Martinez is a performance manager; he'll want to get them up the league, of course he will, but to get them into the top four would be asking too much of them in terms of what other teams are doing. What he's done is protected what he had last year, which was a fantastic squad and if he can get a couple more players in during the last next few weeks then they will do well again because they've got a good group there.
Tottenham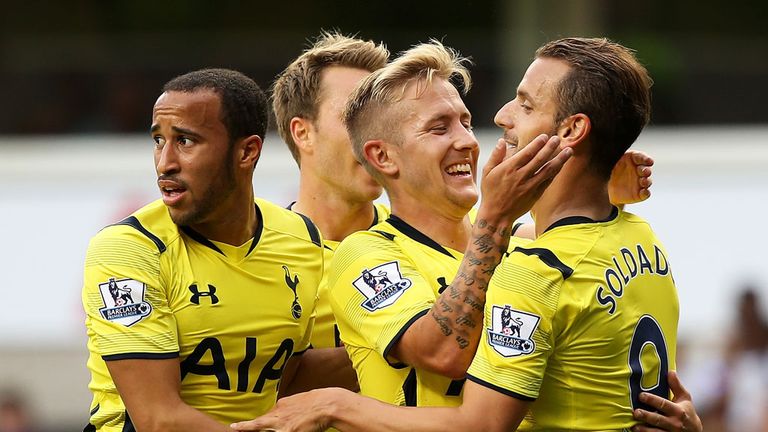 More games that matter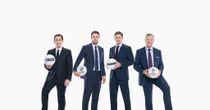 Click here to see Sky Sports' unrivalled schedule of live Premier League fixtures
NEV SAYS: I like Mauricio Pochettino as a coach and he made a big impact on everybody last year. Southampton last year were the surprise of the season, not because they did well but generally in the way they approached the games, the way in which they played and the style of play. I think what he had last year at Southampton was a real good group, but he has a bigger challenge at Tottenham. There's more egos to work with and can he get them to work in the same relentless manner that he did with Southampton? You'd watch Southampton press teams last year, particularly in the first 45 minutes of matches and they were fantastic to watch. Getting some of those lads at Tottenham to do that relentlessly for 45 minutes will be the challenge that Pochettino has.
It will obviously be a bigger challenge for him because it's a bigger football club and they've got more aspirations to do well than Southampton. I'm not sure he'll enjoy working with the group as much as he would have done at Southampton. They were a real pure and honest group – you could see that when he worked with them and there will be more difficulties for him this year. It will be interesting to see how he does. Tottenham are going to need to give managers time; Pochettino needs time to be able to put his own philosophy and his own stamp on that team. They are not thinking his way, certainly not watching them last year.
Manchester United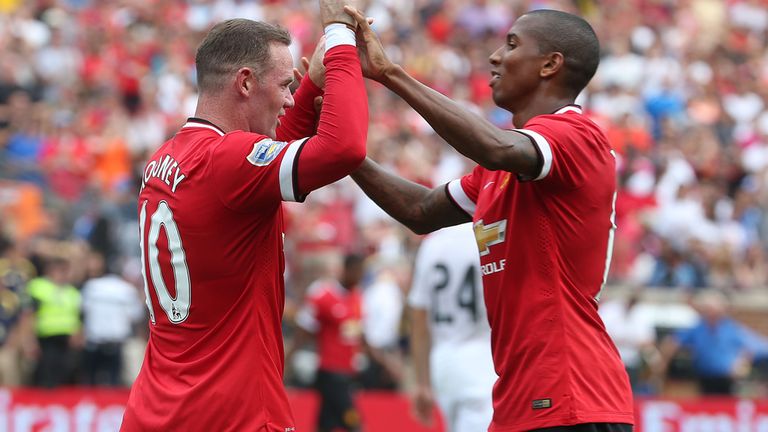 NEV SAYS: As a Manchester United fan I'm obviously looking forward to seeing what they do with a new manager. It was a terrible season last season finishing seventh and I'm looking forward to seeing how they cope with the new manager. I think it will work with Louis van Gaal. They're not in the Champions League and that will give him the time to be able work on his philosophies and his systems in the periods in between the matches when other teams are playing. The most intriguing thing for me is how he does.
United are the most interesting for me as a United fan, thinking about how a new manager and a new system can cope and get back into the Champions League. That seems crazy to say when you drop your expectations. It's been Premier League or nothing for 20 years and now the Champions League would be a success this season. Unless two or three players come in I don't think it's realistic that he can win the league this year.
For more from Gary Neville, tune in to Sky Sports News HQ throughout the day on Sky channel 401 and our live coverage of the Super Cup on Sky Sports 5, Sky channel 406, from 6pm.