Deadline Day: Jamie Carragher on Fellaini, Lukaku, Ilori and Sakho
Jamie Carragher says Everton can be happy after Deadline Day - but isn't sure about Man Utd's dealings.
By Jamie Carragher
Last Updated: 06/09/13 10:45am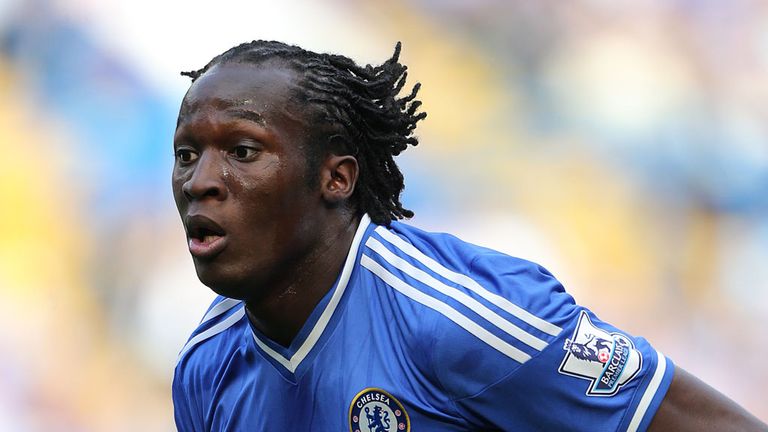 It looks like they have bought him to play in central midfield but his better games for Everton were when he was playing just off the frontman and used as a target - the first match of last season against Man United being a great example.
I don't think United will use him that way, though, and instead will put him next to Michael Carrick in the middle of the park, but if that was the position they wanted to fill, I am surprised they didn't get a more Spanish-type midfielder.
It certainly looks like they wanted one as they tried hard to get Cesc Fabregas and Thiago Alcantara and when they didn't get them they went for Ander Herrera from Athletic Bilbao, and I feel that sort of player would be better suited to United's exciting play than Fellaini.
Everton will miss Fellaini but I think they had a very good Monday by getting in James McCarthy, Romelu Lukaku - who I didn't expect Chelsea to let go - and Gareth Barry.
Lukaku was outstanding for West Brom during his loan spell and will give Everton a physical threat up front, McCarthy is a very tidy footballer and Roberto Martinez knows exactly what he is getting with him after managing him at Wigan, and Barry will replace Phil Neville's experience.
Everton only spent about half of the Fellaini fee on McCarthy so they have done really well financially, too, and kept arguably their most important player at the club in Leighton Baines.
Left-back is a notoriously difficult spot to fill and when you have one of the best players in that position, not just in England but throughout Europe, you don't want to let him go and if they can tie Baines down to a new contract that will be even better for them.
Solid
Chelsea look a little bit light up front without Lukaku and despite signing Samuel Eto'o, I still think they could have done with a marquee striker who could have come in and frightened defenders.
It's hard to judge Eto'o because he has been playing in Russia but at the age of 32 you think it would be difficult for him to repeat his form from his time at Inter Milan and Barcelona, so I don't think his signing has significantly strengthened Chelsea.
However, I do still believe they will win the title, as long as they remain as solid at the back as they have been over the first four games of the season because they then won't have to score lots of goals to win games.
Liverpool also look strong defensively.
I said in this column last week that I thought they would sign a centre-back but I was a little bit shocked that they signed two on Deadline Day in Tiago Ilori and Mamadou Sakho and it will be interesting to see where they fit in.
The sort of money that has been spent on Sakho, around £15million, would suggest he is going to be a definite starter, and with Ilori, Kolo Toure and Daniel Agger about, you wonder if Martin Skrtel will figure.
Skrtel had a really good game against Man United on Sunday, but I can't see him nailing a position down now.
I am pleased that Victor Moses has come in, too, because while Liverpool have lots of creative players, a bit of pace and strength in the wide areas is what was lacking; Moses did really well at Chelsea last year and will help my old team on the counter attack.
Talented
Fabio Borini has joined Sunderland on loan, though, after not really settling at Liverpool and you hope that the Italian connection between him and Paolo Di Canio can get him playing his best this season because he is a talented boy, as he has shown for Italy's under-21 side.
And, speaking of talented boys, Arsenal have got another one.
I wouldn't have said a player in Mesut Ozil's position was a priority for Arsenal as they have some really good attacking midfielders already at the club, but I am pleased that we have got another world-class player coming into the Premier League.
It is also good for the Premier League that Arsenal can seemingly compete with United, Man City and Chelsea financially - although Arsene Wenger kept the fans on tenterhooks by only breaking his club's transfer record on Deadline Day!
There was talk of Arsenal getting another striker in as well but their argument will be that if Olivier Giroud was good enough to get them in the top four last season, then why can't he be again this time around with a year of English football under his belt?
I agree with that to some extent but Arsenal shouldn't be aiming for the top four, they should be aiming for the title, and what will they do striker-wise if Giroud gets injured?
Theo Walcott and Lukas Podolski are good players but, for me, are better in wide positions.