Football Expert & Columnist
Swansea: Jamie Carragher impressed by Welsh club's improvement
Ever-improving Swansea are a great role model for prospective Premier League clubs, says Carra.
Last Updated: 12/09/13 1:51pm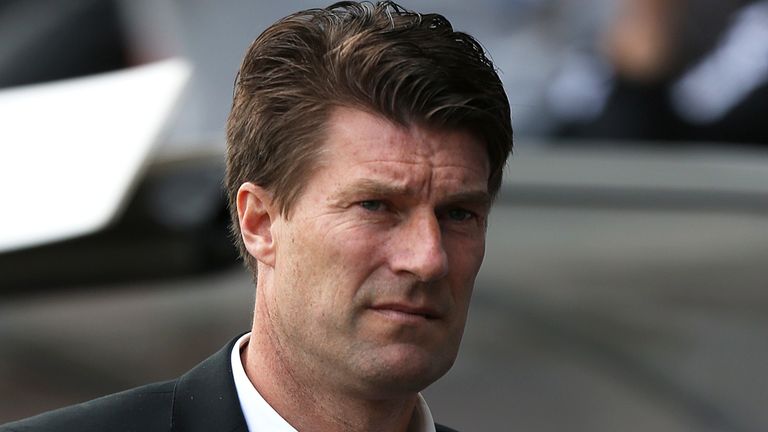 Rodgers got them promoted and learning about the Premier League but the new boss - who after being a top player has learnt his managerial trade in Russia and Spain - took it on, bringing in Michu, Pablo Hernandez, and the centre-half Chico, and winning the Capital One Cup.
The belief from that cup success should make them stronger this year and they have spent a few bob, too, on the striker Wilfried Bony and Jonjo Shelvey, and I think they should be looking for another top-half finish this season.
You wouldn't expect them to be in and around the relegation zone - even though they might have been a bit nervy if they hadn't got a win over West Brom after back-to-back defeats to start the season - but I suspect top eight is maybe a bit too high.
The Liberty Stadium is a big weapon for them because it is a ground with a great atmosphere, while as the Premier League is still pretty new for them, the fans are full of enthusiasm, and that really gives the Swansea players a lift.
The difficult thing this season will be the relentless routine they will go through with the Europa League; the Champions League can be kind in that you can sometimes play Tuesday-Sunday, but the Europa League is always Thursday-Sunday.
That means you only have a two-day break and it is very hard for players physically but also mentally; doing it every now and again is not too bad but if you are going on a long run of it, it is very tiring.
Age
Laudrup, though, will be delighted that last year's top scorer Michu and captain Ashley Williams have stayed put.
I thought Michu in particular might have got a move because he was not flash in the pan last year, he did it all season long.
That said, I can understand why they didn't go to another side; there are only so many places up for grabs at a top-four club and age could have counted against them, especially Williams, who is nearly 30.
Teams could have been worried about that, as well as what sort of re-sale value they might get, so I think Williams might stick around at Swansea now - but he has been a great player for them and a real rock at the back.
Shelvey, meanwhile, could be a big player this year; he should fiit seamlessly into the team as he has come from a club in Liverpool that play a similar style of passing football and if he is put in his best position of central midfield he might make a real impact.
Swansea's philosophy is a great example to other clubs that you can play your own style in the Championship and keep doing the same thing when you get in the Premier League amongst better teams.
A lot of managers make changes but Swansea, under both Rodgers and Laudrup, have stuck to their principles and been rewarded by staying up comfortably in their two seasons at the top level.
The players, manager and chairmen deserve a lot of credit for that.
Improve
I'm sure a lot of people would like England to play like Swansea!
We got the job done in Ukraine and the result is the only thing that matters, but Roy Hodgson will know that the longer you don't play well, the more chance you've got of losing games, so England need to improve.
But when Wayne Rooney, Danny Welbeck and Daniel Sturridge are fit we will have more quality up top, and that could be vital for the remaining two home games against Montenegro and Poland at Wembley.
I suppose we could have given Andros Townsend and Raheem Sterling a go in Ukraine to add a bit of flair, but it is fully understandable that, Rickie Lambert aside, Hodgson went for experience, and it worked because we are now in a decent position.
What also worked was the centre-back partnership of Gary Cahill and Phil Jagielka.
They didn't have a lot to deal with in terms of exciting attacking play, but every ball that came into the box they dominated.
It was a good display in a hostile atmosphere and the fact Ukraine had very few clear-cut chances was probably down those two players.
It was also a great night for Frank Lampard, as a he celebrated his 100th cap.
Frank is a great role-model for young players and the fact that despite winning everything for Chelsea he is still keen to represent his country at the age of 34, shows the youngsters around him what it takes to stay at the top.