Football Expert & Columnist
Jamie Carragher: Romelu Lukaku is loving life as first choice striker
Jamie Carragher says a stint as a first-choice, top-flight striker is just what Romelu Lukaku needed.
Last Updated: 06/12/13 7:05am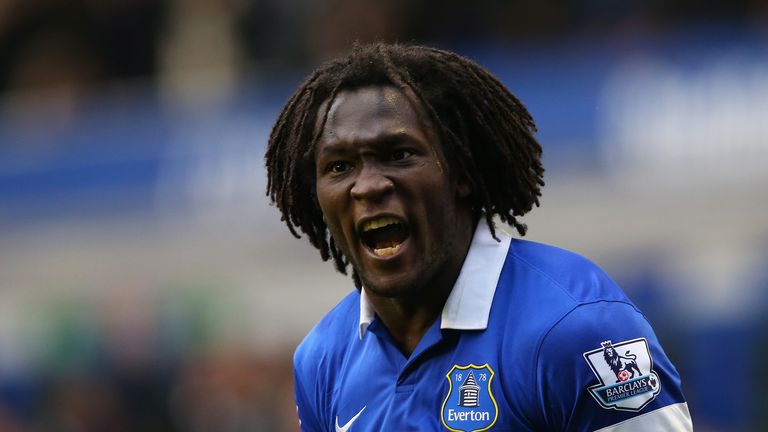 He did fantastically well at West Brom last season, scoring 17 goals in his 35 games, but for much of the campaign he rotated with Shane Long and wasn't always a regular starter.
People weren't looking at him all the time at The Hawthorns and now they are - but he hasn't let that negatively affect him and is one of the main reasons why Everton are flying so high in the league.
Lukaku has a lot of ability and is more than just a big, powerful striker - some of the goals he has scored and created this year shows you that - while he is also very good at explaining what he thinks about the game.
He came out last week and said he wants to be the world's best and while you might think that was a bit big-headed if someone else had said it, with Lukaku you get the feeling that he really believes it is possible.
He seems a very humble and down-to-earth lad who is focused on his football and working hard to get better and if he stays that way he could have a really exciting future at the top level.
People obviously compare him to Didier Drogba because of his size and strength, but at the moment he is just making his way and is a long way off doing what Drogba, who was one of the best strikers in world football in his prime, did in the game.
We could yet talk about Lukaku in that class, though, because he is a real danger in that lone-striker role and has taken huge confidence from knowing that he will be in the starting line-up every week and is expected to score goals.
You could say that this is a win-win situation for Lukaku's parent club Chelsea as if they recall him they will get a striker in good form, while if they sell him, perhaps next summer, they could get a really health fee from another club.
But while Chelsea are getting results at the minute and it is hard to question Jose Mourinho - who saw Lukaku week in, week out in pre-season and decided it was best he went out on loan - hopefully the Belgian can have a good career at Stamford Bridge.
I feel that up front is a position Chelsea should be looking to strengthen and if they can get a talented Lukaku back with experience of playing lots of games in the Premier League it will be a massive boost.
Depth
Everton are by no means a one-man team, though, and I am big fan of Ross Barkley, even though he seems to be rotating with Leon Osman in that attacking midfield spot for Roberto Martinez's side.
Gareth Barry, too, has made a massive impact and helped the young boys, like Barkley and James McCarthy through games, while they also look to have a bit more depth than in previous seasons.
In their win over Man United, Leighton Baines' replacement, Brian Oviedo, scored, while their bench had people like Osman, Steven Naismith and the young lad on loan from Barcelona, Gerard Deulofeu, on it.
I don't think Everton have a squad to rival Chelsea, Man City or Man United but the fact they are not in Europe and have been knocked out of the League Cup, means they are rarely going to have weeks in which they play two games.
So if they can keep their best XI on the pitch in most matches, they have a good chance of making the top four.
Arsenal are looking at more than the top four at the moment and they will take great confidence from beating Hull in midweek without Jack Wilshere, Kieran Gibbs, Mikel Arteta, Bacary Sagna and Olivier Giroud in the starting line-up.
The question mark over Arsenal has always been about what they have got in reserve so to win with some of their second-string playing is crucial - and even Nicklas Bendtner got himself on the scoresheet.
Perhaps because Bendtner is a bit of a character he has got some unfair criticism in the past but the main reason he has been criticised is because he hasn't done enough on the pitch for Arsenal during his time there.
They tried to offload him over the summer but he is still there and will be used a lot more this season if Arsene Wenger doesn't sign another striker because I don't see Theo Walcott playing up front very often.
However, Walcott gives a very technical Arsenal side a different dimension - out-and-out pace - so his return from injury is a timely boost, whether he starts games or plays cameo roles from the bench in that right-wing spot.