Football Expert & Columnist
Jamie Carragher says amazing stats from Manchester United v Fulham game only tell half the story
Jamie Carragher says that the amazing stats from the Manchester United v Fulham game only tell half the story.
Last Updated: 10/02/14 9:28am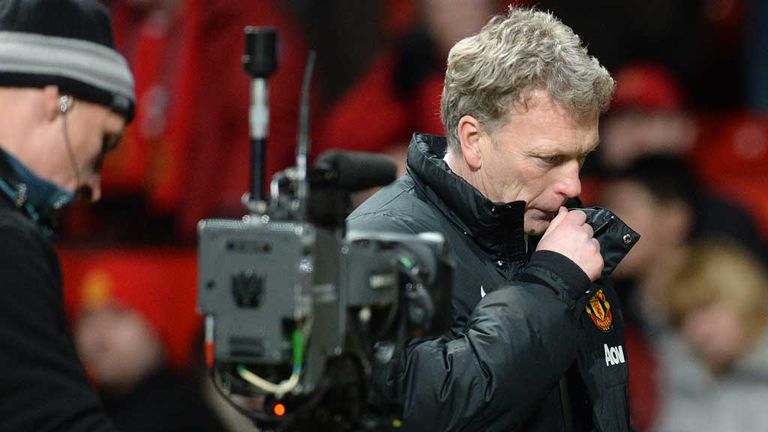 Steve Sidwell put the Cottagers in front in Sunday's game but they were unable to hold back the United tide as Robin van Persie and Michael Carrick gave the home side the lead. However, Darren Bent swooped in injury time to claim the equaliser for Fulham.
United had 31 attempts on goal, with nine on target compared to Fulham's six attempts and three on target. United also had a record amount of passes - 649 and 81 crosses - yet it still finished 2-2 and Jamie Carragher says the stats cannot tell the whole story.
"I don't think you can look at those stats and say how well Manchester United played," explained Carragher on Sky Sports.
"I think the way Fulham played, you were always going to batter them on the stats. Fulham looked more comfortable out of possession. When they had the ball, they did not really know what they wanted to do - I have never seen a team defend so deep in my life.
"United may have had more crosses than we have ever had - but it was not the quality of crosses you would expect from Manchester United."
Former assistant manager Mike Phelan agrees and says that the quality from United just was not there.
"To say that was disappointing would be an understatement, it is more devastating than anything else," added Phelan.
"We saw what Fulham did to Manchester United is what Manchester United usually do to other teams - they win the game when they have to.
"It was an unbelievable game from a tactical point of view. You see Fulham defending, defending and defending - their game plan was really working. And then it wasn't working and then it was back on track again.
"All credit to Fulham, whose game plan came through in the end, but massive disappointment for Manchester United who really should be winning football matches with all those attempts on goal. The quality was just not there.
"Stats can give you a false impression and can hurt United more, they dominated in possession but did not win the game. You can harp on and harp on about possession but in reality that is not always what the game is about; it's about winning the game and creating chances to score goals."
The new Fulham?
The draw will give Fulham a much-needed boost to get off the bottom of the table and Carragher says it will be interesting how they approach their next game - at home to Liverpool.
"Can you take those tactics to a home game?" asked Carragher. "Liverpool are in great form at the moment and will go there expecting to win. It will be interesting if Fulham manager Rene Meulensteen goes the same way or if he goes for it a bit more - or even if they have the legs to go for it after today.
"As a coach, we know that Meulensteen is very forward thinking, very offensive and very attacking but up to now, it has not worked. So it will be interesting to see if this is the new Fulham from now until the end of the season."
United are now nine points away from fourth-placed Liverpool and while their manager David Moyes may feel that they can chase down that coveted top-four spot for a place in the Champions League, Carragher disagrees.
"I don't think they will make the top four now - it is too big a gap."