Football Expert & Columnist
Norwich earn more than three points with win over Tottenham, says Jamie Carragher
Norwich win over Tottenham is like three bonus points in battle to stay up, says Jamie Carragher.
Last Updated: 01/03/14 11:19am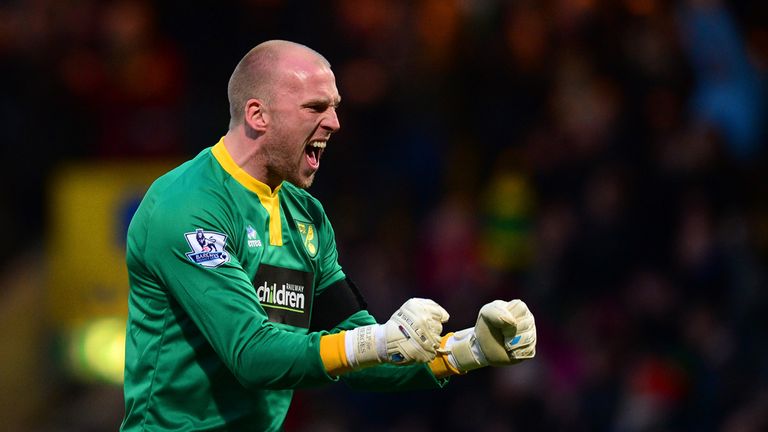 The home side picked up a vital 1-0 win over Spurs at Carrow Road, with Robert Snodgrass scoring the winning goal to move the Canaries up to 14th in the Premier League table.
It was only Norwich's second win in 12 league games, and Sky Sports expert Jamie Carragher told Super Sunday that the victory relieves some of the pressure on Chris Hughton.
Carragher said: "With the results yesterday you can see where they've gone up to in the table. With the pressure Chris Hughton was under, he's now a couple of points off of Hull and Steve Bruce who has had a great season so far.
"The odd result here and there can really change the perception of how your season is going.
"Each week it's going to change; next week Norwich could be back down there because it's so tight at the bottom.
"Managers always look at games that define the season; they'll probably look at this win as a bonus three points, but if you look at their next fixtures - which are with teams all in and around them - that will decide where they finish this season.
"They've got to try and push on now, not looking at what's behind them, start looking at the top end of the table and try and push into the top half.
"The bottom half of the table could all go down really. You look at Aston Villa losing today.
"When people panic down there you can understand because it's a big thing to go out of the Premier League but one win can take you halfway up the table; it's going to be toing and froing for the rest of the season now."
Deserved
Norwich goalkeeper John Ruddy produced a string of first-class saves to ensure the hosts kept all three points, but Tottenham striker Roberto Soldado squandered an opportunity to get his side back in the game and Carragher questioned whether the £26million summer signing is up for the Premier League task...
"Even on Thursday he (Soldado) missed an open goal and the longer it goes on you wonder whether he's suited to it.
"They have a few chances Spurs but Norwich definitely deserved it and I think the problem for them is that you're looking at this now Tim Sherwood has come in and the players who were bought in the summer hasn't quite happened - Soldado, Lamela, Chadli - all came off the back off Gareth Bale.
"Saying 'let's get rid of one player, get in a load of money and buy five or six players' - Those players in the attacking positions today didn't get the goal and that's affecting them.
"It could have been more for Norwich, even though Tottenham had a lot of possession and a couple of chances, you could still say Norwich had as many chances as them."