Football Expert & Columnist
Manchester City can't afford to lose James Milner, says Jamie Carragher
Last Updated: 17/04/15 12:28pm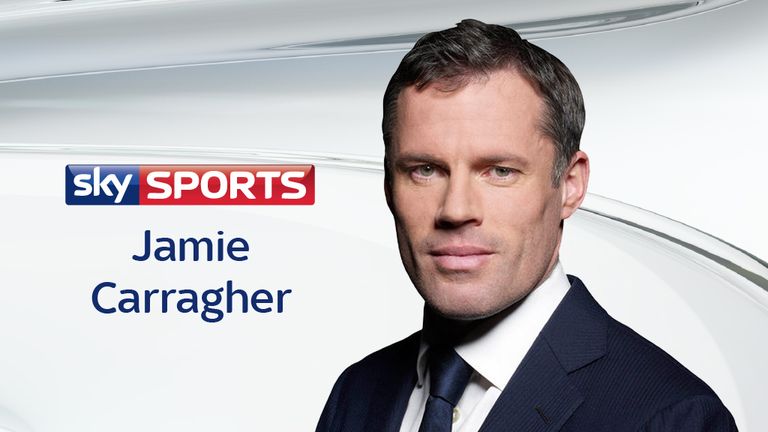 In his weekly column, Sky Sports football expert Jamie Carragher dissects the key issues surrounding this weekend's Super Sunday games.
Manchester City will be looking to bounce back from their derby-day defeat when West Ham, who have won just one of their last 11 games, travel to the Etihad Stadium.
Tottenham then make the long journey up to St James' Park to take on a Newcastle United side aiming to end a five-game losing streak.
With James Milner's contract set to expire this summer, do you think Manchester City can afford to lose a player of his proven quality?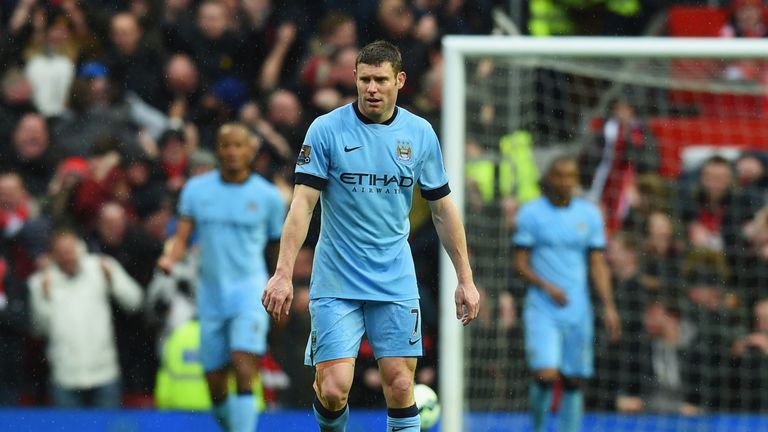 CARRA SAYS: I don't think City can afford to lose someone of Milner's quality. He can play a number of positions; he's English which, in the current climate, means players like him are a requirement.
He also has an energy and athleticism which the Manchester City squad as a whole lacks. If he goes, they'll be losing quite a lot of things he brings to the team.
He's versatile, English and his running power, which is something that you would have to level at City - they lack that pace, certainly in midfield areas. It would be a big loss.
West Ham full-back, and Liverpool academy product, Aaron Cresswell has been linked with a move to Manchester City after a number of fine displays for the Hammers. Do you feel he could make the step up to the higher level?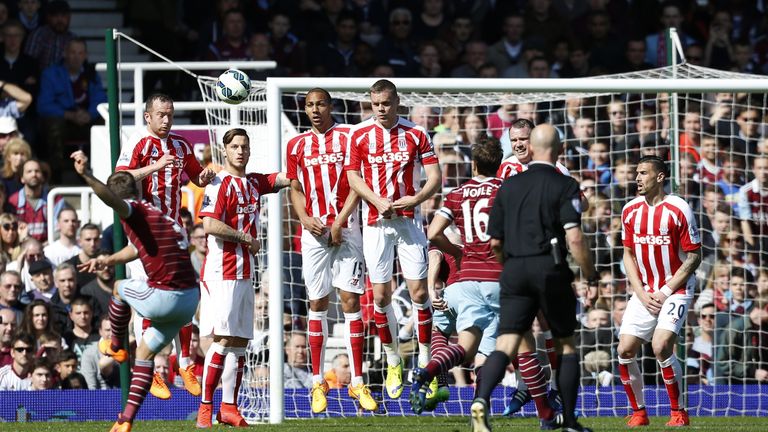 CARRA SAYS: Our city always produces exciting young footballers. Obviously Cresswell hasn't come through the locals clubs - Liverpool or Everton - but he's gone on a different journey and found himself in the Premier League, and credit to him.
He's had a fantastic season, I remember early on in the season he and (Carl) Jenkinson played a massive part in West Ham's success. At one stage, they were in the top four positions and a lot of that was from the crosses from wide areas.
You would normally associate that with the wingers, but it was the full-backs, and he was a massive part in that. He came to West Ham from Ipswich and we wondered whether he could adapt to the Premier League but he has and, in those early months, he was a revelation.
I don't think a move to a 'bigger club' is right at this moment in time. If he continues the form he showed before Christmas and he can prolong that over two or three seasons, there's no reason why not.
There's a real influx of left-backs who can defend and attack. From an English point of view, we went years without creating any and he looks like the latest on the production line.
West Ham's season has fizzled out dramatically. They have won just one game in their last 11 fixtures. Do you fear for Sam Allardyce's future at the club, despite a successful start to the season?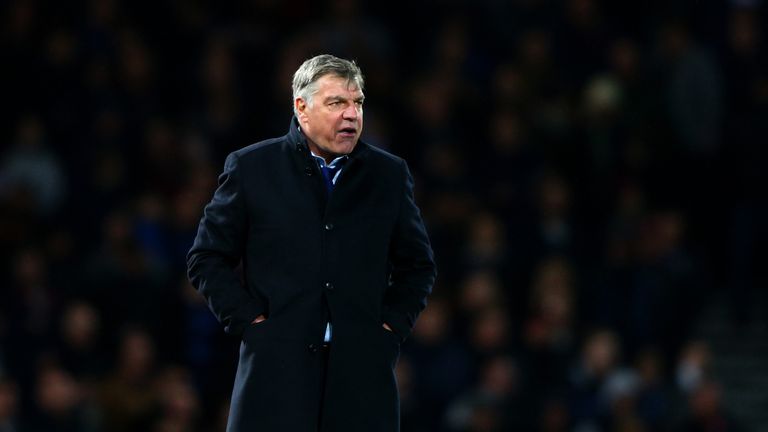 CARRA SAYS: Big Sam has got to win games, it's as easy as that. The fans have never really taken to him considering what he's done for the club. They will claim his style of football isn't good enough, or the fact they don't have that maverick player from the past within the squad.
But with Sam Allardyce, you don't go down, you'll always do well in the Premier League, you'll stay up and, with the Olympic Stadium coming, I would think West Ham would want to keep a manager who could achieve that because in the past, they have been relegated at different times.
However, sometimes clubs and managers simply don't fit. If Sam is not there next season, I'm sure he'll be pleased with the job he's done.
Harry Kane's goals have dried up and Spurs have started to drop points. They have been accused of taking their foot off the gas in recent weeks, after a number of below-par performances. What's going on at Spurs?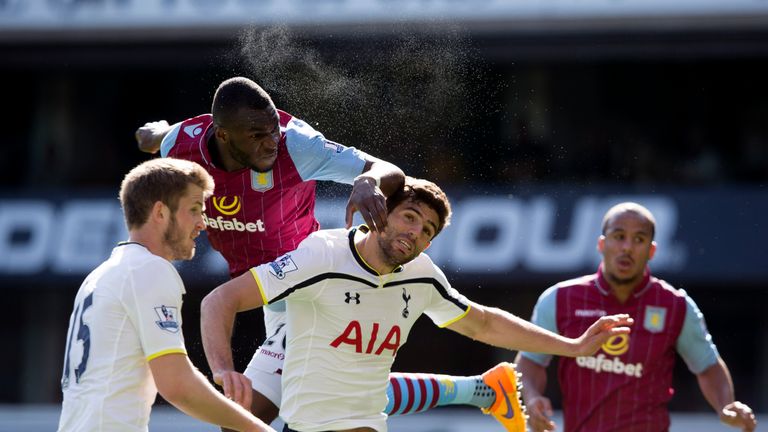 CARRA SAYS: I don't think Pochettino would ever be the type of coach to take his foot off the gas. He works his squad very hard and we all know that.
The cup final defat was a blow for Spurs and since then, it's as if they've realised the top four isn't on and their season has begun to peter out slightly.
Harry Kane has been so important for them this season. His goals have taken Tottenham to the top and the fact he hasn't been at his best, or got the goals in recent weeks, is probably showing Tottenham's form.
A lot of the season, where Tottenham have been fighting for the top four, has been down to him and his form, and if that goes away, it shows that maybe the squad is not good enough, or maybe the signings that were made almost two years ago aren't good enough.
Newcastle United fans are reportedly planning to boycott the club's remaining fixtures, including Sunday's game with Spurs, until a managerial change is made. How have you seen John Carver's tenure as manager, and would the fans be justified to take such action?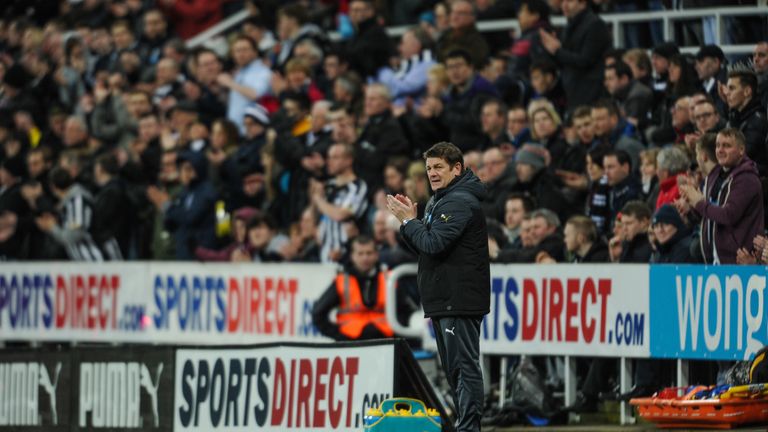 CARRA SAYS: John Carver has had a difficult time as Newcastle manager, but anyone would have coming in under those circumstances. We've seen it in the past with Newcastle - they get to a certain stage around January or February, they know they're going to stay up and the season just begins to peter out.
Whoever would have been put in charge would have found it difficult, and that appears to be in the culture of the club at the moment. The most important thing seems to be staying up and getting the revenue in. They balance the books very well but I'm sure the supporters would rather some money was reinvested in the team.
As for possibly boycotting the games, you can never tell a supporter of their own club what's right or wrong! They're very passionate about the club - they are one of the best supported teams in the land - so you certainly can't throw that at them.
The fact it may come to this shows the sort of feeling they have for the state of the club and the people running it. You don't want to see what's happening at any club, but especially not at a club like Newcastle.
There's a massive wedge between the club and supporters - no one wants that. If they don't attend, it certainly won't help them get results, but I'm sure they counter that by saying the results aren't there at the moment on the pitch or a boardroom level for Newcastle to kick on.
With games against Leicester, West Brom and Queens Park Rangers in their final six league fixtures, are Newcastle in danger of being sucked into a relegation dog-fight?
CARRA SAYS: Newcastle will be okay and I'm sure they'll win one of those games, which should be enough on its own to keep them up. In the next two or three games, though, if they don't pick up points after the run they've been on, they could be counting on the last two games of the season.
So it's imperative they pick up something in the next week or so. If you look at the fixtures on paper, you would say Newcastle should win, but a lot of those teams are fighting for their lives and are on good form and getting results - Leicester for example.
You look at Leicester and they'll be looking at Newcastle as a chance to get three points themselves, considering the run they're on.
If you could pick a fixture to play, it would be Newcastle at home or away. That's how all teams will view it and that just shows how bad a run they're on.
Watch Manchester City v West Ham before Newcastle v Tottenham live on Super Sunday this weekend. Coverage starts at 12:30pm, Sky Sports 1 HD.