Football Expert & Columnist
Crystal Palace's fate will be decided by their ability to score goals, says Graeme Souness
Graeme Souness fears for Crystal Palace's survival chances if they fail to pose more of a goal threat.
Last Updated: 22/08/13 11:38am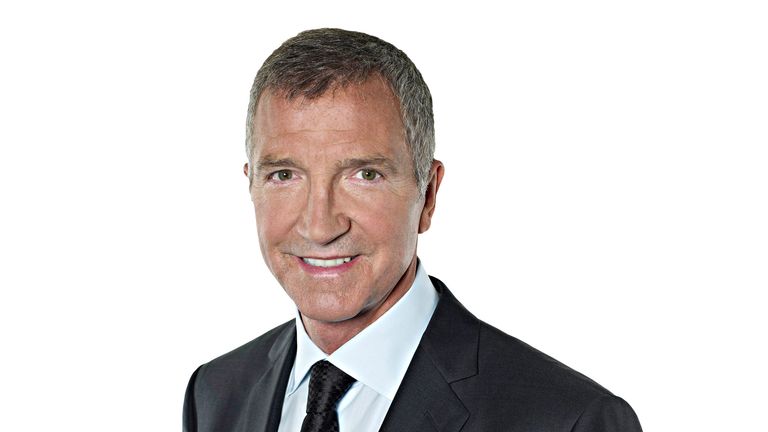 Roberto Soldado scored from the penalty spot on his Premier League debut as Spurs claimed the victory at Selhurst Park. Read the full match report here
Palace showed plenty of fighting spirit as pushed their opponents right until the final whistle but the only recorded three shots on goal in the entire match.
And Sky Sports pundit Souness insisted they must find a greater goal threat, along with plenty of fight, if they are to make a strong bid for Premier League survival.
"Today was exactly what you would expect from Palace," Souness told Sky Sports. "They were spirited and never game up but were up against a team who were individually better than them.
"They only had three shots on target. I never really felt they were a threat until they made a few substitutions half way through the second half. That is where they are going to fail or survive in this league - scoring goals is paramount. You have to be scoring goals in the Premier League.
"You would expect them to show good spirit. It is the first game of the season and no one has been punched on the nose yet. In your first game you are full of confidence and think you can win any game.
"The test comes for them further down the road after they have been beaten a few times back to back. Then the bigger characters have to step up to the plate and pull the lesser ones through that period."
Natural finisher
Soldado, who joined Spurs from Valencia this summer in a deal worth a reported £26m, converted from the penalty spot in the 50th minute after Aaron Lennon's cross had struck the left arm of Dean Moxey in the penalty area.
Asked if there was any doubt about the penalty award, Souness said: "Not for me. It is harsh, it is not intentional, but the rules are the rules.
"Aaron Lennon was a threat throughout the game, especially in the first half. It is a penalty. His hands are away from his body. He is trying to block the cross but unfortunately for the young man it hits his hand or arm."
The way in which the Spain international finished calmly from the spot was enough to convince Sky Sports pundit Glenn Hoddle that Spurs have signed a forward of some quality.
"It was a great finish," he said. "I know it sounds funny but even the way he took it you can tell he is a finisher. Midfield players sometimes come in and take them but the way he just looks at the keeper and cool as a cucumber tucks it in the bottom corner. You can tell he is a real genuine natural finisher."
On Tottenham's overall performance, Hoddle said: "Tottenham dominated the game. They will do a lot of analysing from that game. There is a lot to learn from that and they have to go on from there.
"I am not sure they will be overly happy with their performance, they could have opened them up more, but they will be happy with the three points without doubt and move on from there. It will still take a bit of time for these new players to blend in."