Football Expert & Columnist
Graeme Souness backs Chelsea and Arsenal, but fears for Celtic
Graeme Souness backs Chelsea and Samuel Eto'o to fire, but says Arsenal are still vulnerable.
Last Updated: 21/09/13 11:57am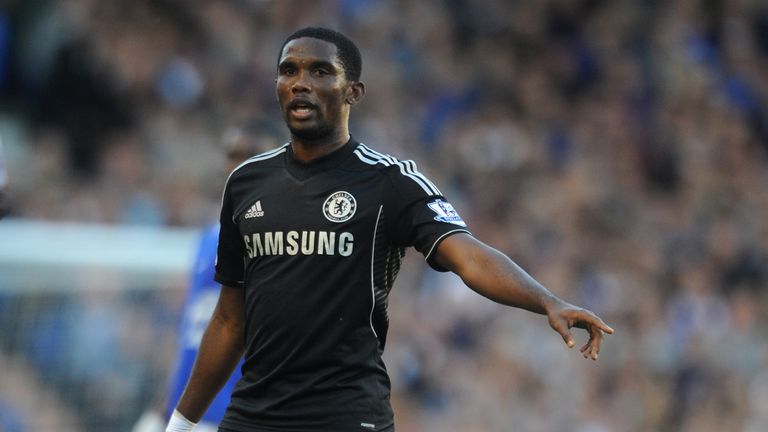 These are people that don't understand football. He's a class act and will score goals - lots of goals - for Chelsea this year.
I'm not sure if he'll start against Basel, though. Given his age, Jose Mourinho may decide not to play him in two games in four days. He may rest him in this match - but Eto'o will be a star for them this year, in my opinion.
We've played a handful of games and people are getting carried away, saying that Chelsea or Man City or Man United aren't going to be winning things, but all three of them will be there at the death in all of the major competitions.
They might not worry about the League Cup, but they'll all have a say in the Premier League, Champions League and FA Cup.
Chelsea will be fine this season. In Mourinho they have a manager who knows what he's doing and a group of players who know all about the ups and downs.
The majority of them were around last year when they were playing under a lot of pressure when things weren't going well and criticism was being directed at the club for one reason or another.
This group of players, like Man City's and Man United's, are an outstanding group. These players will make it happen for Chelsea.
Basel helped to ensure Manchester United were knocked out of the Champions League two seasons ago, so they're not the sort of team to roll over on Wednesday night.
I expect a decent game, but Chelsea will have too much for them.
Marseille v Arsenal
I wouldn't be jumping up and down about Arsenal just yet. Remember, on Saturday they were playing a team sitting bottom of the Premier League.
Mesut Ozil is a super signing and they have some terrific footballers, but I still see weaknesses in their team and when they meet the really big guys they may find life difficult.
I still think they are suspect at the back and in the goalkeeping position. I also think they need a different type of midfield player; somebody with more of a defensive mind. Maybe they should sacrifice the silky football, which they have in abundance, for someone that will sense the danger at the other end.
Mathieu Flamini fits that bill. He certainly has the nous and the experience, but does he still have the legs? People are talking about Ozil, but if he has the fitness then he could be the unsung hero for them this year.
Aaron Ramsey scored twice at the weekend. I said on Sky Sports after the Tottenham game that he's a mystery to me because he has so much technique, athleticism and willingness but he only scored one league goal in 36 games last year.
It's great that he's now scoring goals because he is an attacking midfield player and has got to be getting into double figures every year.
If he can do that for 10 seasons then we'll be talking about him in the Frank Lampard mould. For a team like Arsenal, who have so much of the ball, he's got to do that.
Marseille will be the whipping boys in the group, but the other two teams - Borussia Dortmund and Napoli - will be tough tests for Arsenal home and away. They have the hardest group of all the English teams and have to be at their best to get out of it.
They have to beat Marseille home and away and I expect them to get off to a winning start.
AC Milan v Celtic
Celtic are up against it to get out of a group that includes Ajax, Barcelona and AC Milan.
There's always hope because Parkhead is a difficult place for any team to go and get a result. If you ask the big boys they don't like going there and the way they beat Shakhter Karagandy to qualify was sheer drama; what a great night of football.
They are more than capable of getting a couple of results against Ajax, but the other two opponents are going to make it difficult. However, Celtic are capable of beating anyone at home.
They start the group in the San Siro and Milan are no great shakes compared to the team you're talking about five, 10 or 20 years ago.
They're just a decent Italian side now, but they have the pedigree and know-how to get results they need. They'll happily play at home and not have a lot of the ball and try to nick things.
Italian teams are dangerous and Celtic will need to ride their luck to get something out of the game, but overall it will be difficult for them.
I expect the other British teams to win their matches this week, but I don't see Celtic winning there.