Football Expert & Columnist
Graeme Souness says Arsenal, Chelsea and Celtic can win on Tuesday
Arsenal and Chelsea will take big steps towards the Champions League last 16, says Graeme Souness.
Last Updated: 26/11/13 10:16am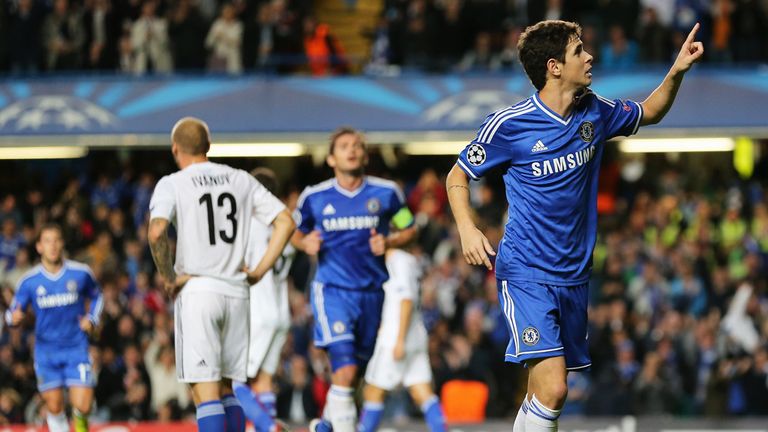 I fully expect Chelsea to go to Switzerland and do a number on Basel.
They will be angry after losing the first game of the group stage to Swiss champions at Stamford Bridge - and they deservedly lost on that night. Their opponents were very well organised and had some very talented players on show.
Things like that can happen in football at any given time. Maybe Chelsea went in with an attitude that they were playing a team from the land of watches and cuckoo clocks and didn't take them seriously - but they proved themselves to be a very good team.
They know they will not have an easy game on Tuesday, but I suspect Chelsea are in a much better place now and I expect them to perform much more effectively. There's no doubting the quality in the Chelsea squad and they are a team that has just started to find a bit of consistency.
In many ways, I think their season has just started. Remember, they started this season with a new manager and everyone assumed they would be firing on all cylinders from day one - but it has taken a little bit of time.
There are players at the club who knew Jose Mourinho from his previous time at the club and other players who don't and I think his message is finally starting to get through.
It's hard to second guess the team that Mourinho will go with. It's clear he favours Eden Hazard and Oscar over Juan Mata at the moment, but if any of the boys are feeling tired or feeling any knocks then he may be tempted to leave them out.
He won't say it publicly, but Jose will think Chelsea have done the hard work in their Champions League group. All the noises coming out of Chelsea will be that it's one game at a time, but I suspect he will be looking ahead to some of the games coming up and targeting those.
Don't forget, they have a home game against Steaua Bucharest on Matchday 6, which is like having a card up your sleeve, just in case anything goes wrong in Basel.
But I don't expect things to go wrong. I fully expect them to go to Basel and get a result and their qualification as group winners will be done and dusted by the end of the 90 minutes.
Arsenal v Marseille
Marseille have not picked up a point in their four Champions League games so far and are very much the whipping boys of that group.
The only French team you would have any concerns over facing in the Champions League are Paris Saint-Germain and I don't think Marseille will carry any great threat to Arsenal.
Arsenal's win at Borussia Dortmund means that a victory here should see them qualify or get very close to qualification, depending on what happens in the game between Dortmund and Napoli.
And it's very important that they do a job because they don't want to go to Naples in the final game needing to get something out of it.
Personally, I think Dortmund will beat Napoli in the other game in this group.
I know they were on the receiving end of a bad result against Bayern Munich at the weekend, but they will have some of their key players back and I expect them to have too much for the Italians in that fantastic atmosphere at the Westfalenstadion.
If that's the case then Arsenal would simply need to avoid a heavy defeat to Napoli in the final game to qualify - as long as they get the victory against Marseille.
I honestly think they will do the business against an ordinary Marseille team. Arsene Wenger has a very good side right now and they can go anywhere and nick a result - as we saw in Dortmund.
So I see them having no problems winning at home to Marseille.
Celtic v AC Milan
Can Celtic get a result against AC Milan on Tuesday night? I can certainly see it happening.
I always look at Parkhead and think it's not an easy ground for any team to visit on a European night and get a result.
AC Milan have been getting a lot of flak from their own supporters after dropping to 13th in Serie A, so the pressure on the Milan players will be enormous against a Celtic team playing with a now-or-never attitude.
All of the pressure is on Milan to win because they've only won one match in the group stage so far and that was against Neil Lennon's men.
And I don't think Italian football is in a great state at the moment overall. We expected big things from Napoli when they came to the Emirates earlier this season and they were a poor team.
Ultimately I think Celtic will not progress any further in the Champions League because I really can't see them getting anything against Barcelona at the Nou Camp in the final game of the group.
But with the way the Celtic supporters get behind their team I can see them beating Milan.