Football Expert & Columnist
Manchester United must take confidence from win over Aston Villa, says Graeme Souness
Graeme Souness says Manchester United must take confidence from Aston Villa win forward.
Last Updated: 15/12/13 5:44pm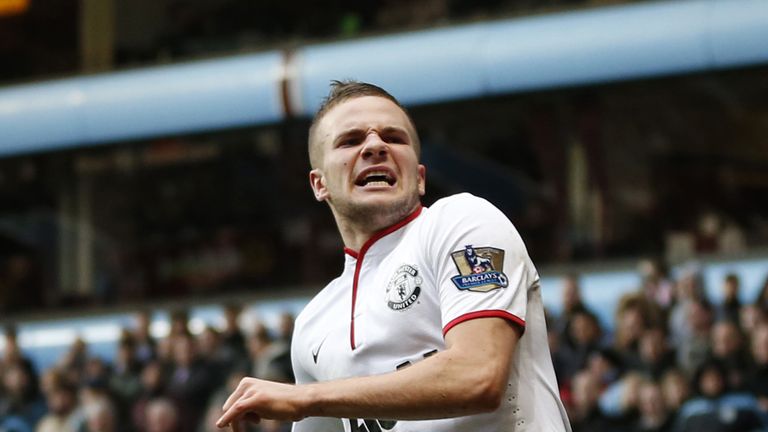 Danny Welbeck scored twice as United eased to a comfortable victory at Villa Park in what is a welcome return to form for the title holders after going over a month since their last win in the Premier League.
Souness hopes it's third time lucky for David Moyes' side to kick-start their campaign.
He said: "United will hopefully take confidence from that game today.
"They've had this sort of result before - they beat Arsenal at home and did nothing afterwards, they tonked Leverkusen and did nothing afterwards - so for David Moyes he'll be hoping this is the start of their season."
Fletcher
Souness also highlighted the welcome return of Scottish midfielder Darren Fletcher, who made his first league appearance in nearly 12 months when he came on in the second half.
"Can I give Darren Fletcher a mention because people have short memories; if you go back two years he was the first name on Fergie's team sheet in midfield, he was on fire and when he was at his best he did all the work that goes unnoticed - the closing down, putting the foot in - he was a big player for United prior to his illness so as a Scotsman I hope this is the end to his troubles and he gets back to playing regularly."
Miserable
The defeat means Villa's dismal home form of just five home wins this calendar year continues and Souness believes Paul Lambert's side have their tactics wrong with the defence giving the ball away in decisive areas of the pitch.
"It was often the case that they were trying to play football from the back when it wasn't on," said the former Liverpool manager.
"For Villa it was a miserable day especially down the left-hand side; Luna will need a couple of headache tablets after the game because he was all over the place.
"Benteke is a monster of a man but they're playing all their football in the wrong areas.
"Whether it's admirable or a bit naive because they bordered on it last year and got away with it. They were playing in areas where, if they lost it they could concede things.
"They conceded the second and third goal by playing football in the wrong areas and again in general play you've got someone you could bounce the ball off all day long.
"If you were to get Benteke in here right now he would be saying 'we're not getting the ball forward quick enough' and for me that's what Villa should be doing.
"They should be getting the ball forward to Benteke quicker and eliminating that intricate passing where they can get punished as they did today."