Football Expert & Columnist
Atletico Madrid v Chelsea: Graeme Souness tips Spaniards in first leg
Graeme Souness tips stuttering Chelsea to lose to a hard-working Atletico side in Madrid.
Last Updated: 22/04/14 12:42pm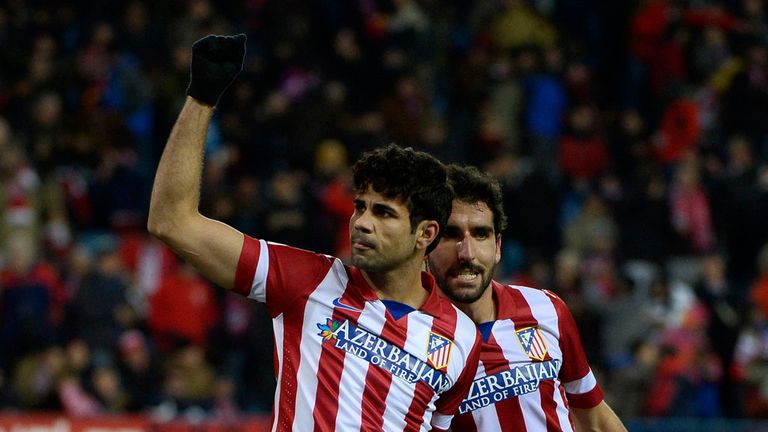 Chelsea have stuttered in their run-in. I think of them losing at Aston Villa, losing at Crystal Palace and then losing at home to Sunderland at the weekend. I don't think Jose Mourinho's first Chelsea team would have done that.
I think he's got a very strong group, he is in the semi-finals of the Champions League and is still challenging for the Premier League - so I think he has had a very, very good first year - but I think the Chelsea team he had in his first spell wouldn't have lost the games I've mentioned.
The obvious vulnerability is going forward. They can't nick games when things aren't going well. When you've got an outstanding striker, like they had with Didier Drogba, he can relieve the pressure by nicking a goal - but they haven't had that this year.
They have had to really work hard for all of their points and haven't been pinching games like they could in the past. At the highest level that's sometimes the separation - a top striker can win you a game.
Atletico Madrid have a top striker in Diego Costa and if the rumours are true then Mourinho is interested in him. I'm not surprised because he's one of the outstanding ones out there at this time.
It's well documented that Chelsea are not happy with any of their strikers and it's an area they are going to strengthen for next season. He would obviously come into the category of a striker that Chelsea are interested in.
They already own the goalkeeper Thibaut Courtois, but he will be playing against them on Tuesday evening - and for sporting reasons I think that's right. If you're a neutral and you take a step back, I think it's only fair that he plays for his team in the Champions League. Those are the rules and Chelsea have to run with them.
But I wouldn't make too much of a big deal out of that because they already have the best goalkeeper in the Premier League in Petr Cech and should just be concentrating on what they are going with their own team.
With Branislav Ivanovic suspended, there has been talk of David Luiz playing at right-back, but for me it would make more sense to play César Azpilicueta there and bring Ashley Cole back in.
That seems more comfortable to me because I don't see Luiz as a right-back, but I say that with reservation because I don't get to work with the players every day. You never know how fit players are, how well they've been training or how their mindset is. Those are decisions that only a manager can make.
Both of these sets of players are used to working in front of big passionate crowds and playing under pressure and this game will be no different - however I think Chelsea will find the going pretty tough.
With their energetic midfield you could maybe see them getting something on the break, but I think they will be on the back foot for a large part of the game because this Atletico Madrid team are particularly strong.
They have got few great players in the squad - I particularly like Arda Turan for example - but they possess an all-round strong work ethic and are a team in the true sense of the word. Whenever I see them play they do all the basic things correctly.
I see them winning the game on Tuesday and then we will have to see what Chelsea can do about it in the second leg at Stamford Bridge.
Chelsea will know they've got a game on their hands - and they can make their job a lot easier if they can get a goal in the first leg.