Glenn Hoddle
Football Expert & Columnist
Glenn Hoddle: Germany will test where England are on the world stage
Glenn Hoddle says Chile was the time to experiment but Germany will test the real England team.
Last Updated: 19/11/13 3:49pm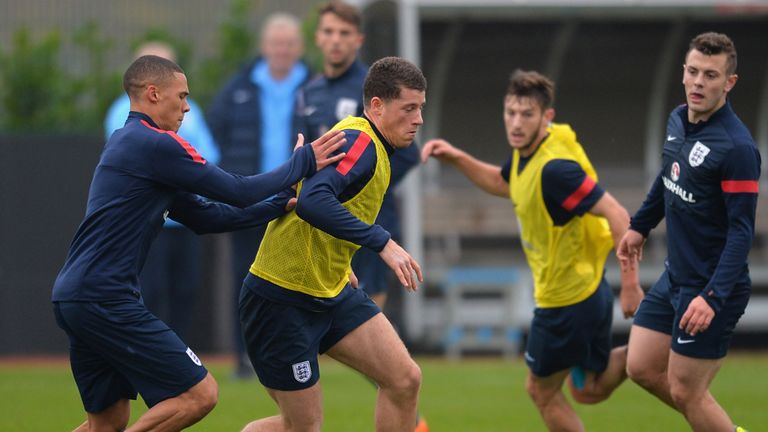 I think it was a good learning curve against the type of opposition you're going to face in a World Cup. Chile are a very good side who have qualified in a very positive way and have some excellent technical players.
I think England have found out that after qualifying in a European group they're going to have to step up to the plate, there's going to have to be improvement and I think that's evident from the Chile experience.
I wouldn't go over the top with it though. For me, the Chile game was about individuals. On Friday the players didn't have time to function as a team, it was more about giving individuals opportunities from the goalkeeper to different areas of the pitch.
Different players were given experience across the pitch in international football and would have learnt a lot, but Tuesday is all about the team.
If Friday was all about bedding in individuals then this game against Germany will be all about how far we are looking to come as a team. This will almost be the strongest side that he can play and they will be able to function as a team much better than bringing in individuals that haven't played with the others before.
I'm expecting a functional team performance and we'll know even more as to where we are, because Germany are a very good side - they've had a draw away to Italy and this will be a very good barometer to see where we are because this game is tougher than any of the qualifiers we've had.
This is a tougher game than the qualifiers against Ukraine or Poland and we will be tested; hopefully we can test them too and I'm sure that's what Germany will have thought as well: 'Let's have a game against Italy away and England away and test ourselves'.
Learning curve
There were no outstanding performances on Friday like we saw when Andros Townsend came in for the final two qualifiers. When he came in you could see that he felt very confident and produced a really assured performance and backed it up with another and that's the key.
I think the young players that are in the squad now are exciting but I think they're going to need a bit of time. I've always said the World Cup should be a learning curve, we should try and do our best obviously, but the main thing is to be there and give the youngsters the experience of playing in the tournament to become better players for the European Championships. That's what I would have my eye on if I was planning things from the FA's point of view.
I'd love see young Ross Barkley come on and I'm looking forward to seeing him if he is a part of the game.
I think he's got a good future and this would be a game where, even if it's only half an hour, I think it would be a really good learning curve and give him an understanding of how difficult it would be to play against these teams.
The sooner he learns the better and he'll only learn by getting the experience and playing. I'd love to see him play some part on Tuesday night.
The Germans have got some very good youngsters, they've always been a unit that works hard as a team and I'd like to see if Mesut Ozil keeps his form of this season up.
It would be nice to beat the Germans, it always is. I think England have done better against the tougher teams in friendlies. We played well against Brazil, we raised our game and I think that was the best we've played for three years at Wembley.
I felt the balance of the team was excellent on the night and there was some really good play and I think that proves what we could achieve.
I'm going to the game on Tuesday night and I'm interested in seeing a performance like that and if we can go and win the game that will give us a hell of a lot of confidence, especially for the youngsters.