Kevin Phillips
Football Expert & Columnist
Kevin Phillips on foreign players and 40th birthday celebrations
Foreign players block young English talent - but our kids must seize their chances, says Kevin Phillips.
Last Updated: 11/09/13 5:12pm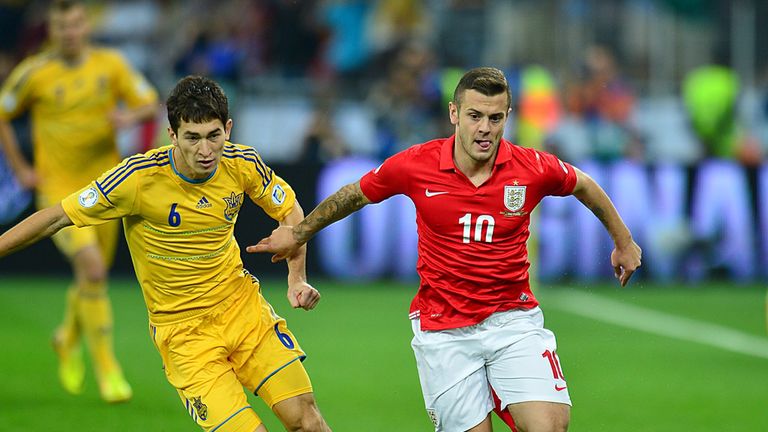 For a long time I've been saying there needs to be something done about the number of non-British players in the Premier League.
I've got no problem with the top foreign players coming in, who are at the top of their game, because this is the best league in the world and it attracts the best talent.
But there are too many average foreign players in the league who are preventing our youngsters from progressing and getting into the first team of their clubs.
That's having a detrimental effect on the national team and if we seriously want to succeed at the 2022 World Cup, as Dyke has said, then we've got to take a look at that and bring more of our home-grown talent through.
Nurturing
Currently only 32 per cent of players in the Premier League are English. That's way too low. There's certainly a lot of talent out there but clubs need to bring them through.
I've seen a lot of good young players disappear out of the game. We need to find a better way of nurturing their talent and bringing them through. That would be of benefit to the national team - but also to their respective clubs.
However, there is also the issue of young players getting too much, too soon.
You can't blame a young player - they're not going to say no to vast sums of money - but they do have to earn it.
I've seen a lot of players come into the first team, play well for one or two games and then want to enjoy what comes with it, rather than knuckling down and producing the goods week-in, week-out.
If you do that the rewards are immense in the modern day but you have to take your chances.
Too often now young players stroll around thinking they've made it when that's not the case.
Pressure
Like most football fans in this country, I tuned in to see England produce a professional performance and draw 0-0 with Ukraine on Tuesday night.
It seems 'professional and solid' is the most common assessment of England displays at the moment, though.
I'd like to see our talented players express themselves and play with a bit more freedom and less pressure.
That attitude, though, needs to be developed in the under-21s and below, where the players need to be able to go out and enjoy their football, without the emphasis on winning, winning, winning all the time.
Hopefully that will start to happen because, as I've said, there's certainly plenty of talented young Englishmen around.
Exciting
The international break gave me the opportunity to celebrate my 40th birthday.
My birthday was actually back in July but, with pre-season starting up then I decided to be professional and focus on my fitness work. Maybe 15 years ago I could have combined the two, but not anymore!
Anyway, it was nice to relax with family and friends and, after getting a good win against Sunderland and then enjoying a few days off, I'm really looking forward to our trip to Manchester United on Saturday now.
Old Trafford is one of my favourite grounds to go to and I've managed to score a few times there as well. We're not daft, though, we know it's going to be extremely tough against the champions.
But things perhaps haven't started how David Moyes would have liked for them and maybe, with the talk about what they have or haven't done off the field still going on, we can take advantage of that.
We've been working on our gameplan and for all of us - and especially the lads who haven't played there before - this is a game to really get excited about.